Home…for the next year
The rental is perfect for what we need over the next year. We have plenty of storage space here and moved everything from the storage unit we had rented in September. We didn't unpack everything and are just living with the essentials and out of some boxes.
My favorite part of the living room in the gas fireplace I can turn on with a switch.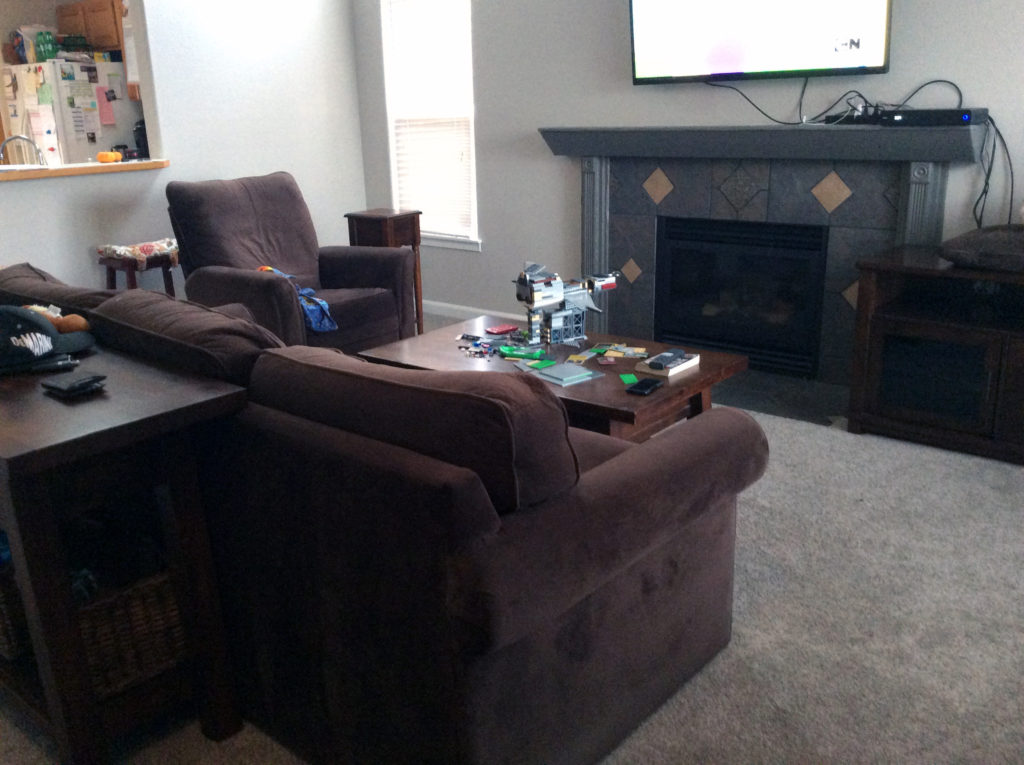 The kitchen is livable for now and reminds me a little bit of the original kitchen in our old house. I reeeeally can't wait for my new kitchen though.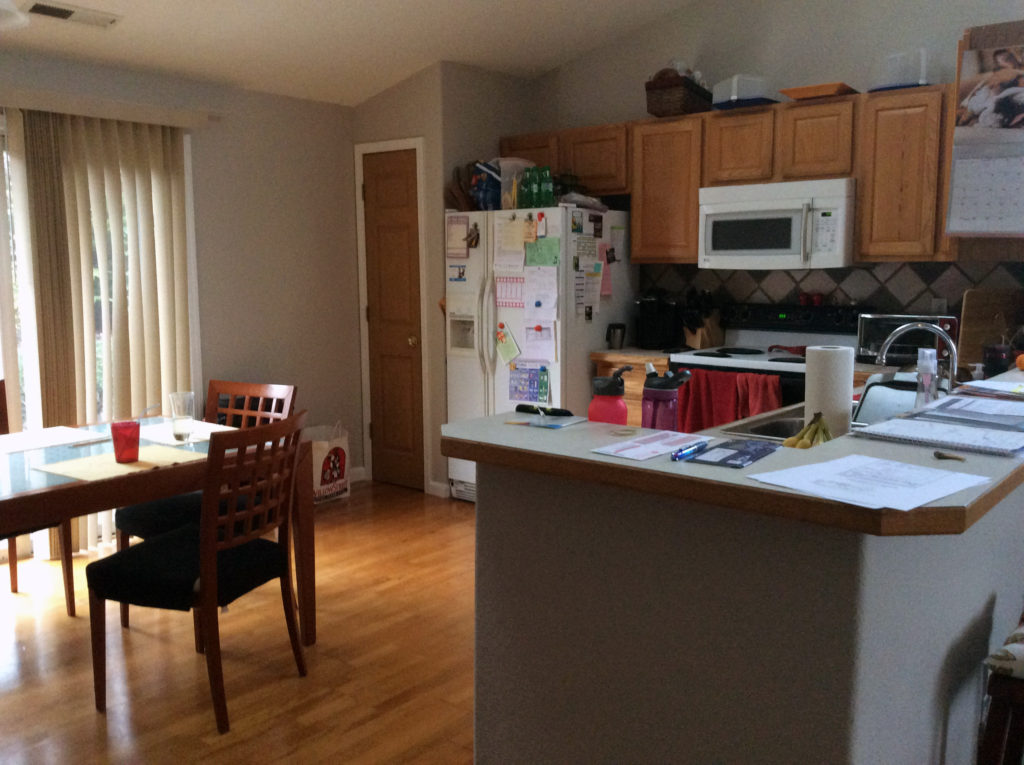 The bedrooms and bathrooms are plenty big and the boys seem happy with their setups.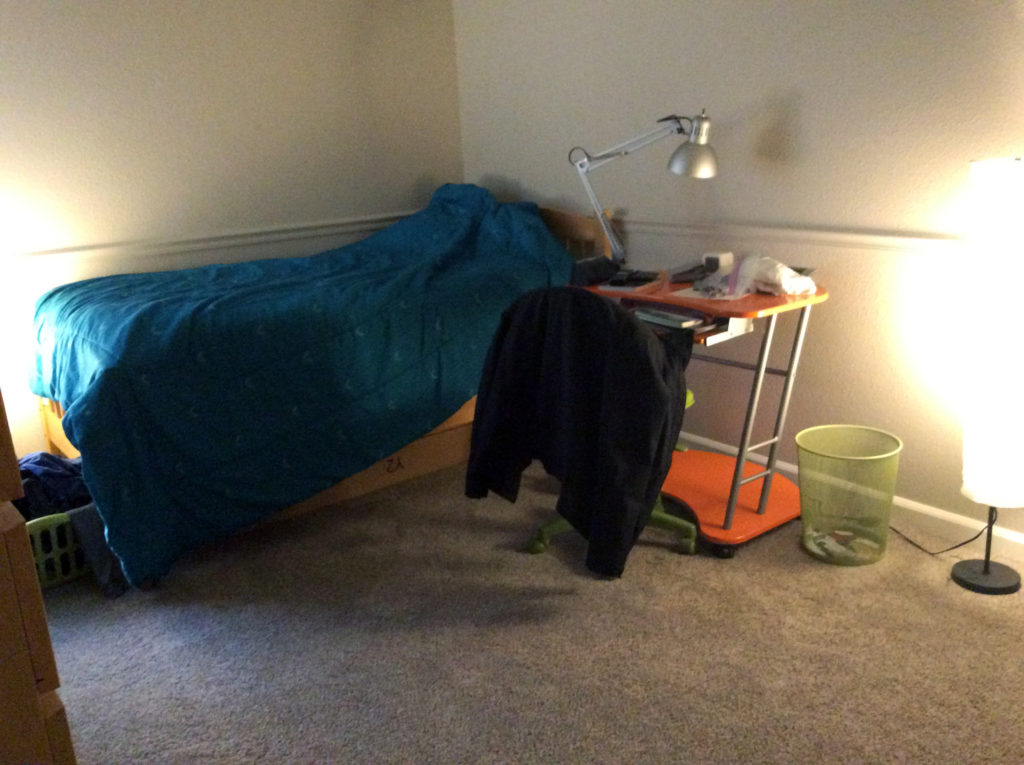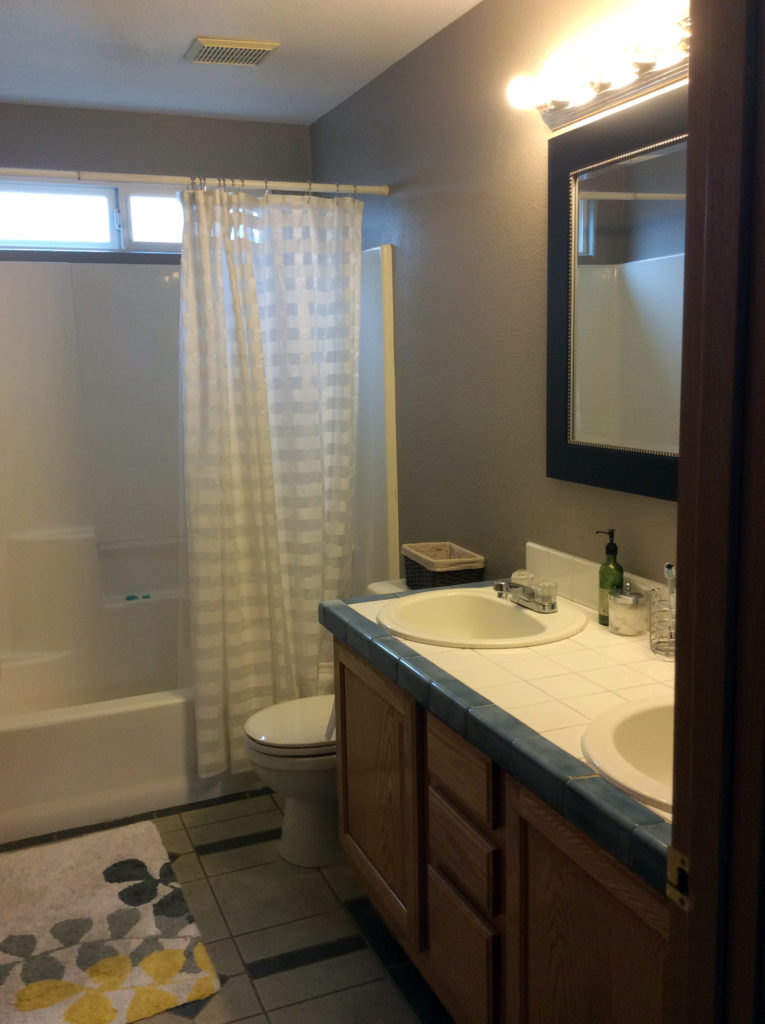 Our bedroom is a good size and I'm loving the walk-in closer. My shoes are happy. We did have to add curtains to the door-less bathroom though. That's been a bit interesting. I don't recommend not having a door on the bathroom when your husband gets up at 5am for work…and your wife goes to bed rather late.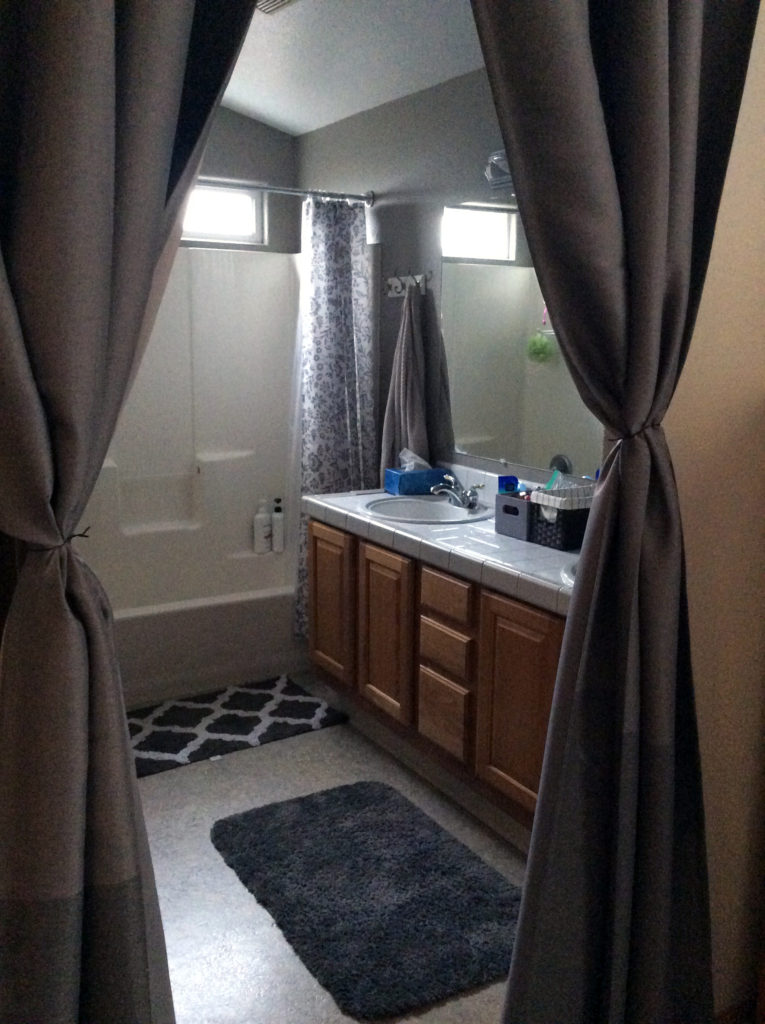 The backyard isn't huge but there's a fence. And a place for the pups to poop. And kitty cats, birds and squirrels to chase. I think Shadow approves.

The biggest seller of this house was the huge bonus room above the garage. It serves as an office, sewing room, workout room, and guest room. Aaaaand a storage room.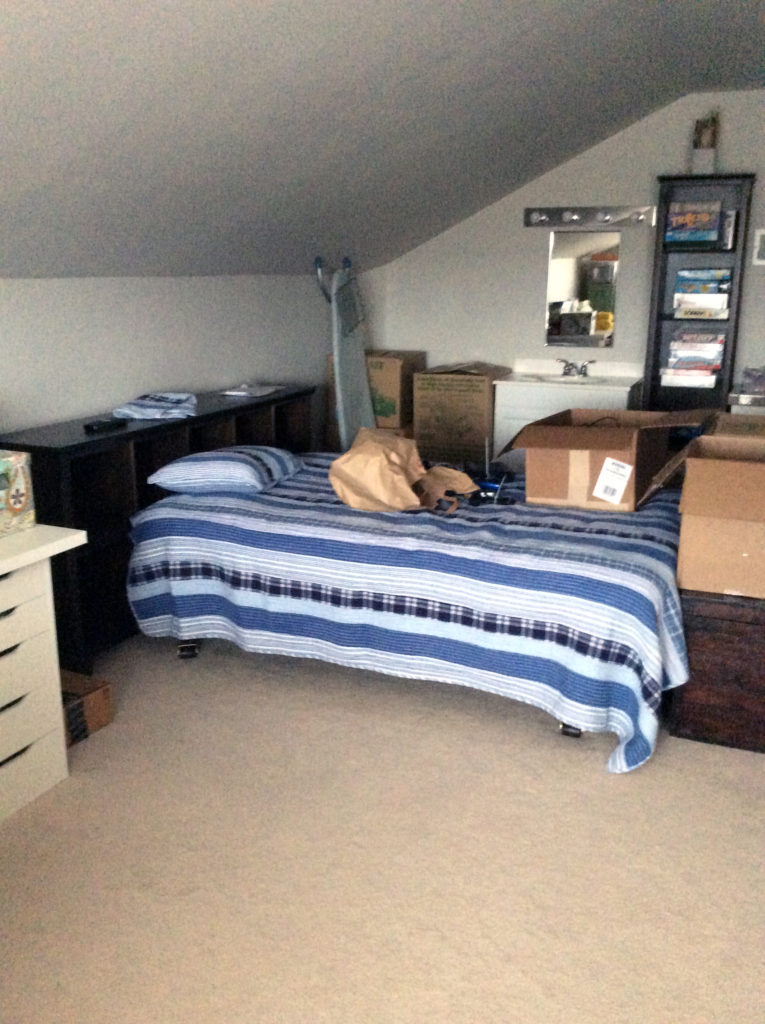 So if you ever find yourself headed up our way, we have a spare bed! I'll even move the boxes off of it.