And we love them! The builders did a great job adjusting the plans we purchased to what we wanted. First, they plotted out where everything is going to go on our property – the county needs this plan when submitting for permits.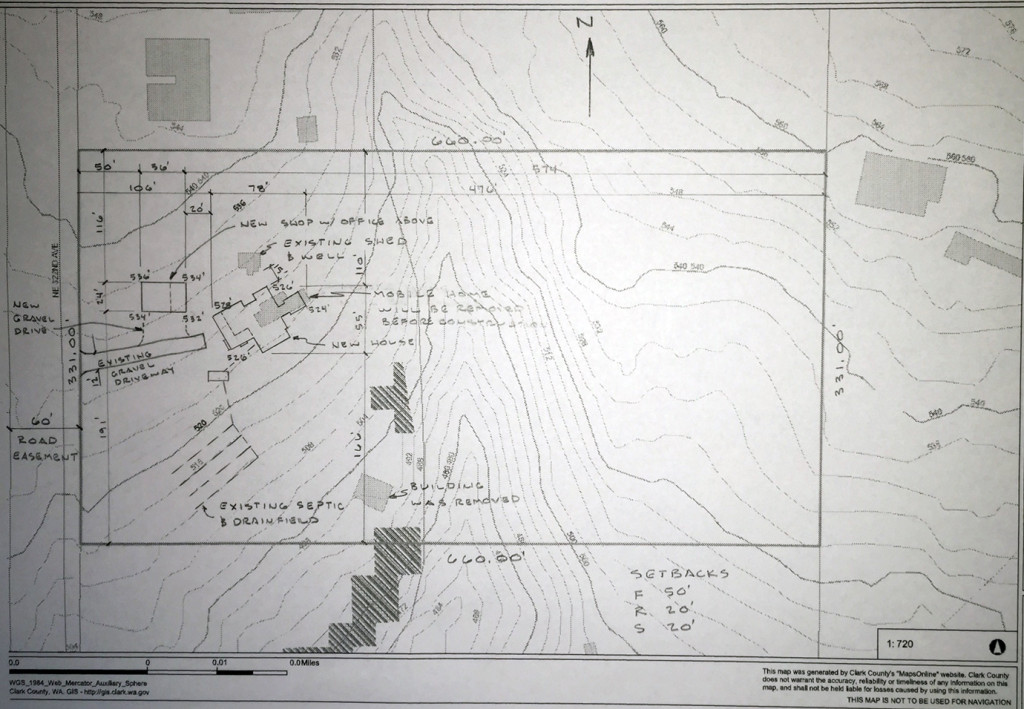 See all of that extra space…everywhere?
Front View
We pushed the house out four feet to the left and carried the porch over. We added two windows to the living room to help balance everything out.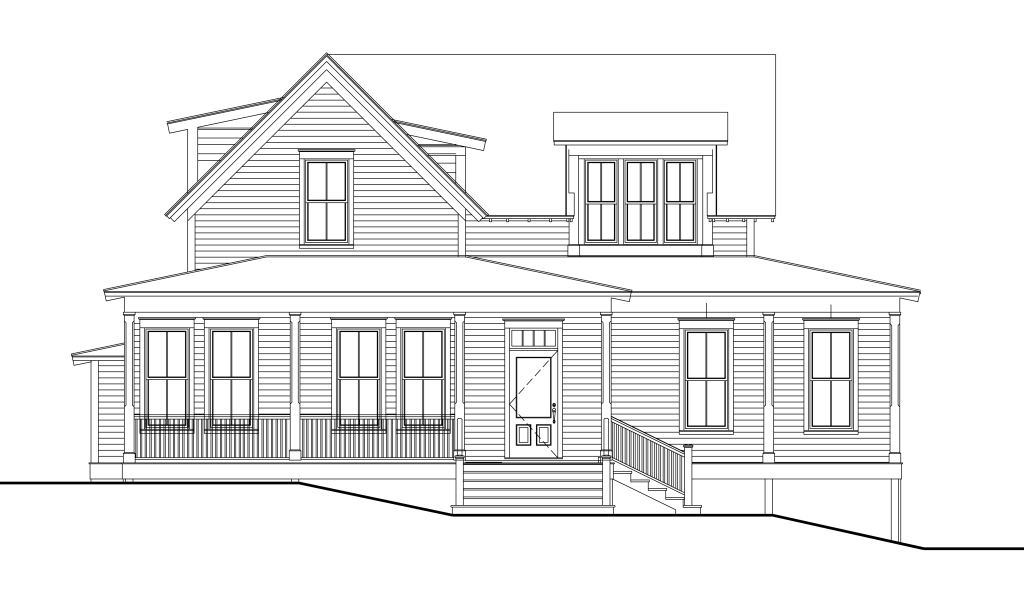 Side View
We added french doors off of the dining room where the roof continues as an overhang – because it rains. And who wants to BBQ in the rain.  Instead of the screened in porch on the back, we decided just to have an open covered area

Downstairs
We moved the laundry to the mud room and then made that area a large walk in shower in the master bath. This shows the widened kitchen and living areas as well.
Upstairs
We basically kept the upstairs floor plan the same except we removed a lot of extra closets and opted for a more open space. By removing the big storage area in the loft, we had to come up with an alternative plan for some of the mechanical equipment. Even though the roof line will be lower on that side, it definitely opens up the loft area and provides room for us to put in custom storage.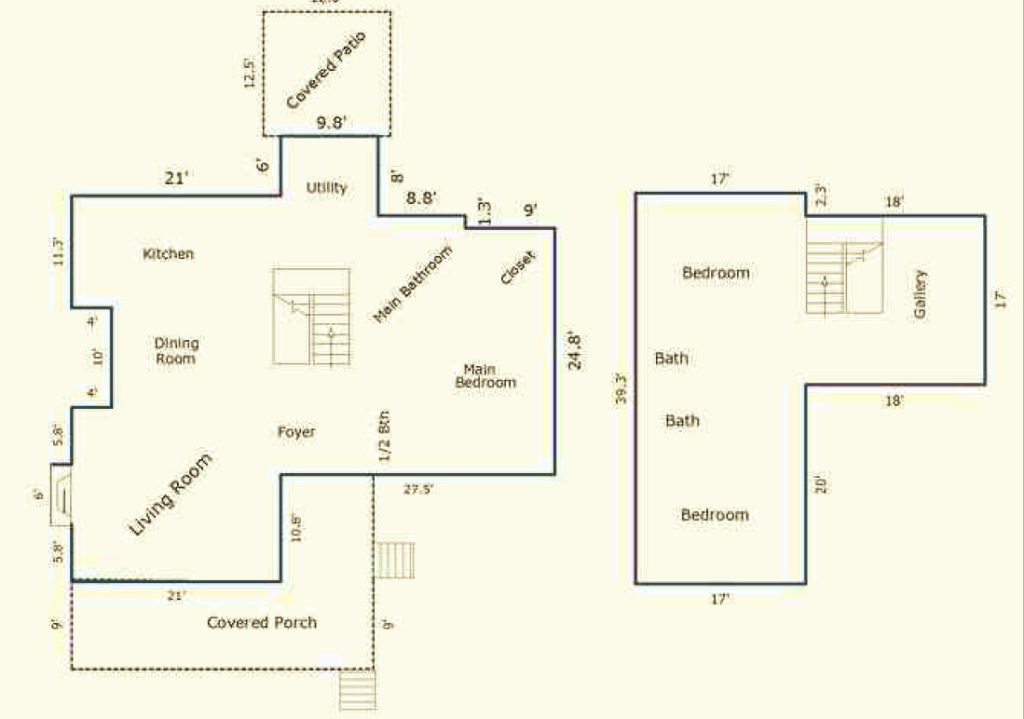 Garage
And we can't forget about the garage! We're planning on doing the guest apartment ourselves but the builders will build the structure and bring in the plumbing and electrical. We added an extra carport area for more storage and parking, as needed.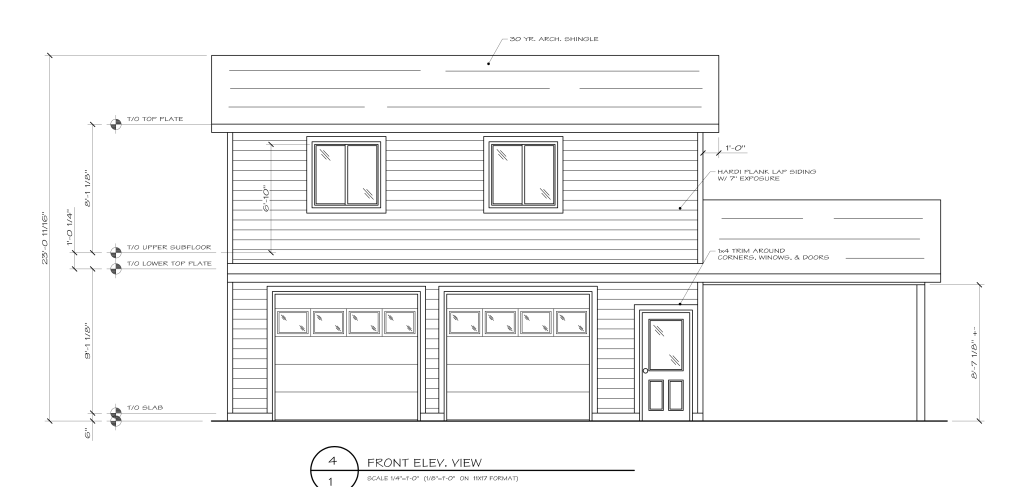 So now we just have to wait and see how much all of this will officially cost to build and reeeeeally hope it's what we were expecting. But I really don't want to have to cut costs by painting everything myself. I'm soooo done with the painting.