The greatest part of the trip we just had was that we wound up with a pretty solid plan.
2016 Plan
Decide on a builder
Pick a plan that we can afford to build
Buy plan
Get bank financing in place
Save all the monies
Sign contract with the builder
Get all permits filed with the county
Remove mobile home from property (free if anyone wants to come get it!!!)
Now that's all we need to get done in Washington. There's a huge list we made for our house here to get it ready to sell.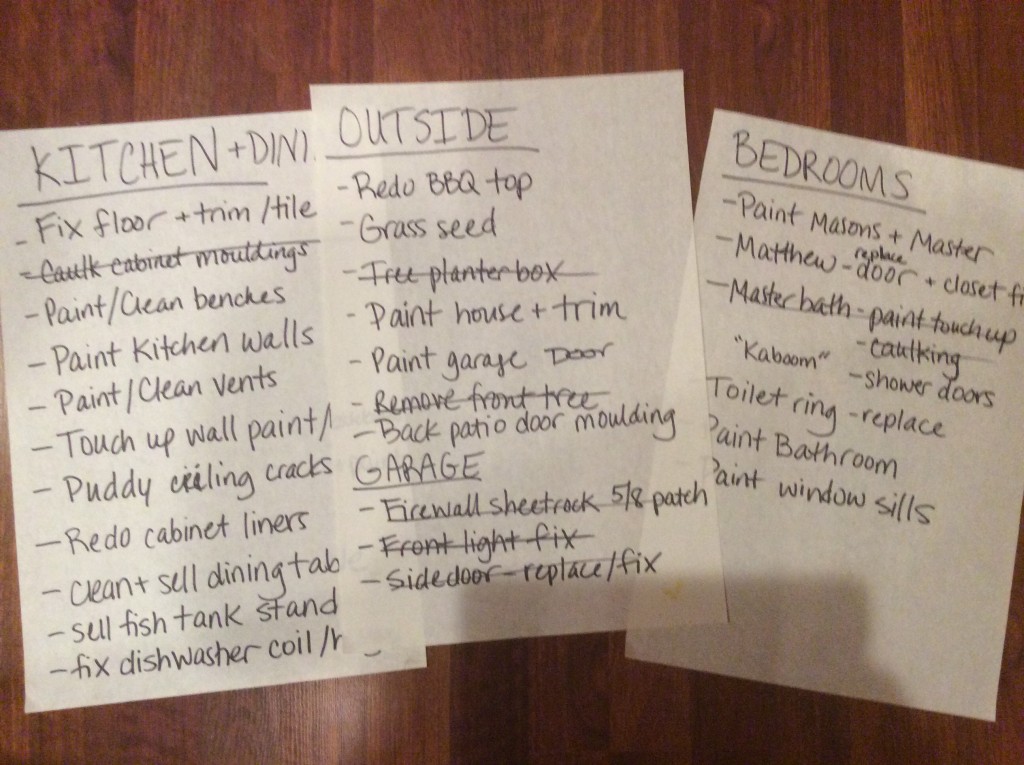 We already started crossing things off the list! Well…Jim has. But I made the list! Nothing would have gotten done without the list!
2017 Plan
The ultimate plan is to break ground in the spring of 2017 and get all of the excavation and foundation done by June and ready for the framing. Because that's when we are going to sell our house and move! And based on our meetings with the builders, we should be local from framing to completion. We will rent hopefully in Camas until the house is complete in the fall…just in time for the boys to start school and for us to start our new lives.