Another Road Trip
We spent our Fourth of July vacation taking another road trip up to Washington. We've got the two day drive down now with enough time for a family visit pit stop and an overnight stay in Ashland, OR – the perfect half way point. But this time we took an extra traveler with us – Shadow! Thank goodness for dog friendly hotels and restaurants.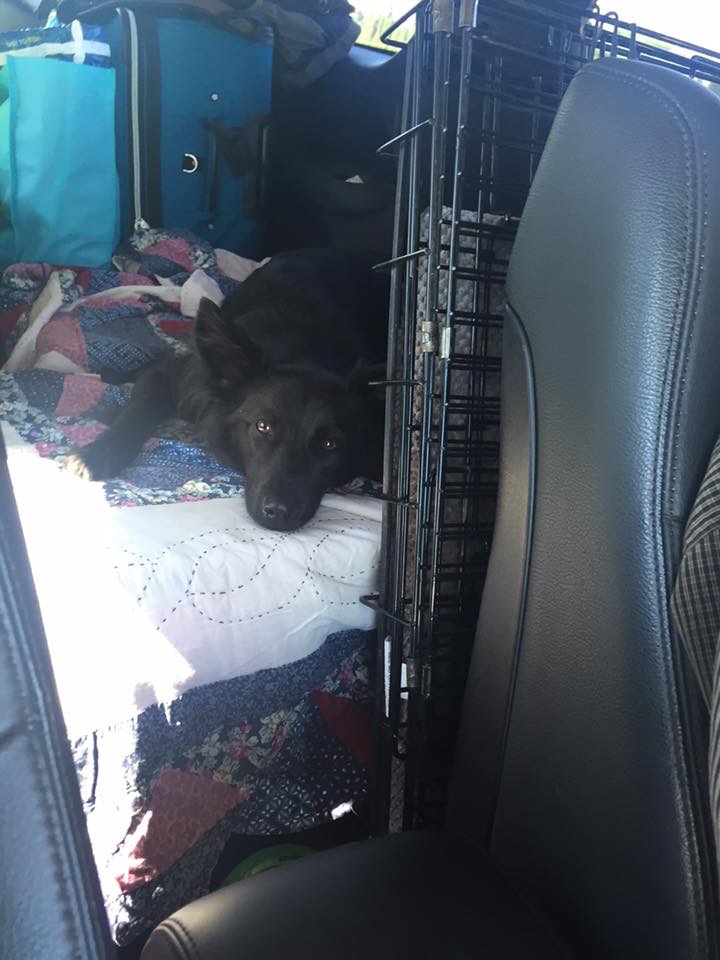 We ended up in Washington on the 4th and were able to visit our land before we could check into the rental in Portland (this super cute cottage we found on Home Away). Oh boy the weeds were pretty darn tall. We'd need to do something about that. The boys had enough time to go exploring in the creek once we carved a path through the brush.
After checking out our digs for the next few nights, we went grocery shopping (best part of non hotel vacations) and found a dog-friendly restaurant in Vancouver. Shadow ordered a hamburger. Then we headed over to the Port of Camas/Washougal for fireworks. There was live music and lots of food. It was fun to people watch and see our future neighbors to be.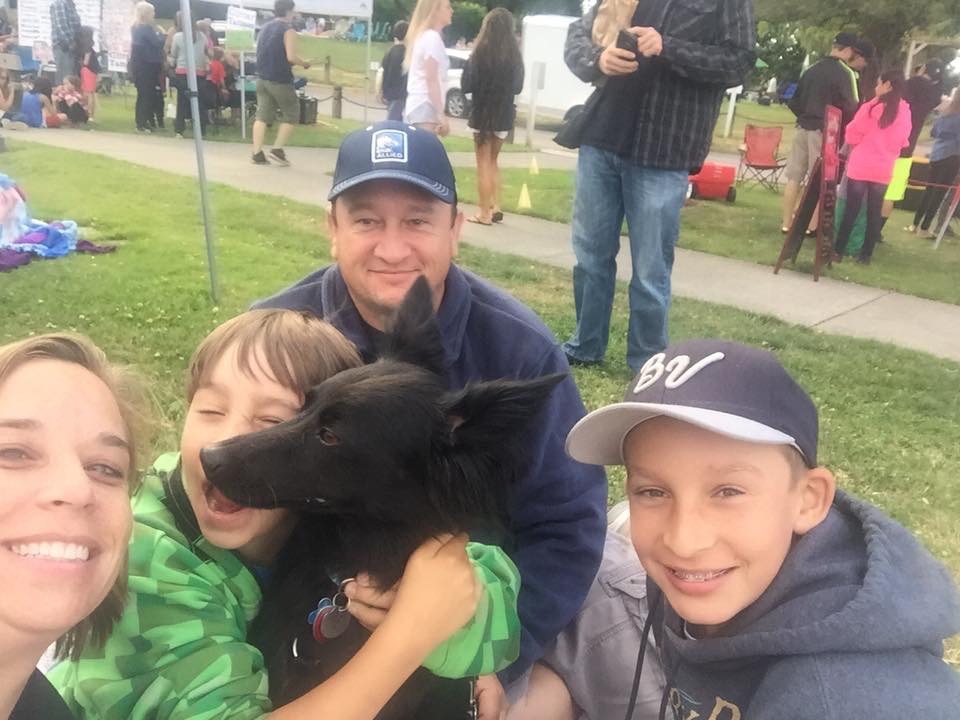 Everyone was extremely interested in Shadow too. We were constantly asked about her and she got lots of pets and attention. Once the fireworks started (it doesn't get dark until 10:00!!!), she snuggled on my lap and enjoyed her ear scratches. The fireworks were awesome.
Exploring Oregon
The next day we decided to vacation a bit and do something touristy before we become residents. So we packed a lunch and headed over to Multnomah Falls. So gorgeous.
People were still really interested in Shadow.
Then it was time to go find a fishing spot close by. This was the only thing Mason wanted to do on the trip. And it's easier to fish in Oregoon as under 12 can fish for trout without a license. The first place we found near the falls didn't allow dogs so we went to another place that did and settled in for some fishing on a cute little river beach. Mason was in heaven.
After not catching anything (secret woo), we headed back to the house and made some home cooked pasta. On a whim, I checked back into get shit done mode and called a couple of people on Craigslist about taming our weeds. I didn't think there was any chance that we'd be able to book someone while we were in town…thank goodness I was wrong.
Dean to the rescue!
We met Dean at 9am the next day at our property…he was actually early. And super nice. Our weeds didn't scare him at all.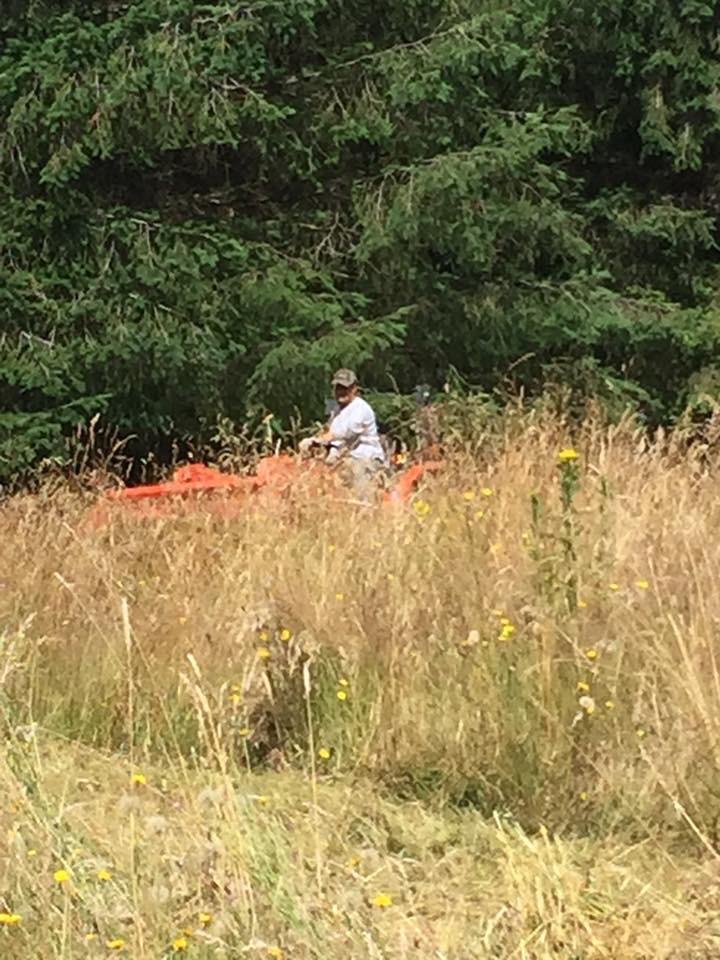 He spent almost 4 hours killing the weeds…it looked so much better afterwards. And we could actually see the land and plot out the house and garage with the builders…who we met at the land right after that. The timing was perfect.
The not so perfect timing
While meeting with the builders, it became evident that there was no way my 60 day plan was going to work. There is so much construction going on in the area that everyone (including our builders), is just taking longer. So now we're aiming for the end of August just to get our plans and contract finalized which means we can lock into our construction loan and submit for permits. But then we're still another 45 days out until closing because that's how long the appraisals are taking. So I'm not sure what we're going to do about that. I'm open to suggestions (and jobs).
If all goes well, we should be able to break ground in November. Around the same time my niece will be born!!!
We headed out of town the next day after meeting with our loan officer who we'd been working with for over a year without ever meeting. It was about time!