No good things go to waste
Just like when Jim puts something together, I had leftover parts (har har). But what does one do with extra windows? Oh you don't think I already had a plan? Of course…I have all the plans. So what DOES one do with this awesome old window?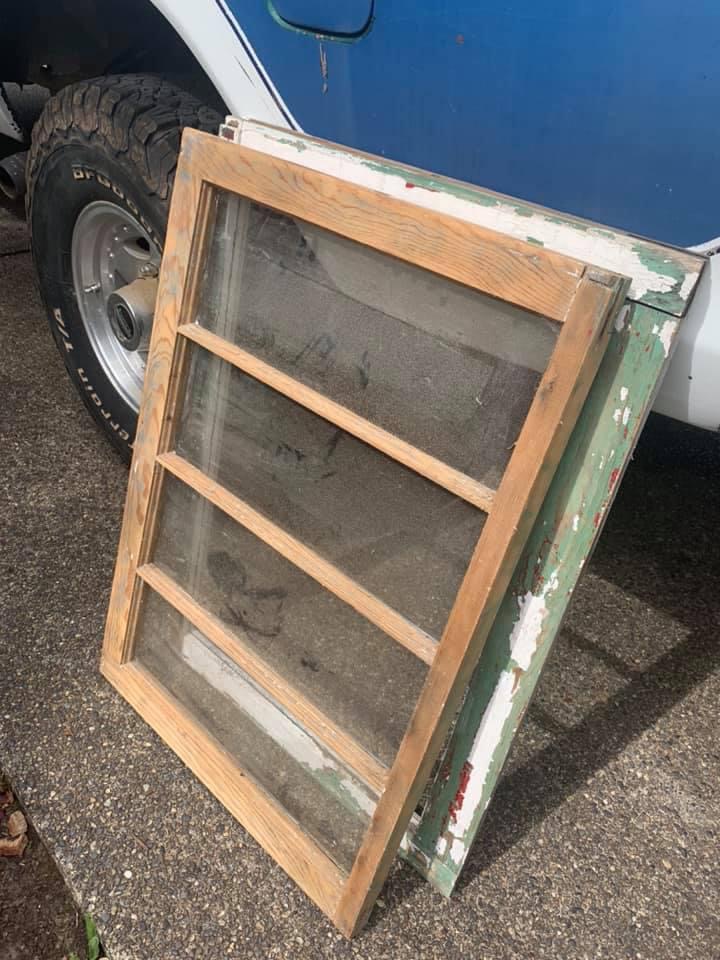 Paint it, of course!
No, not the wood…the glass! Now my painting skills are a little rusty…it's been a while. So I cheated  (but totally recommend it). Instead of just randomly painting, I grabbed a bunch of free flower art (thanks Google) and put it all together in Illustrator just how I wanted it to lay out. Then I printed and cut it into four pieces to fit each pane.
Then all I had to do was trace the outlines with a sharpee on the front side of the glass. Brilliant!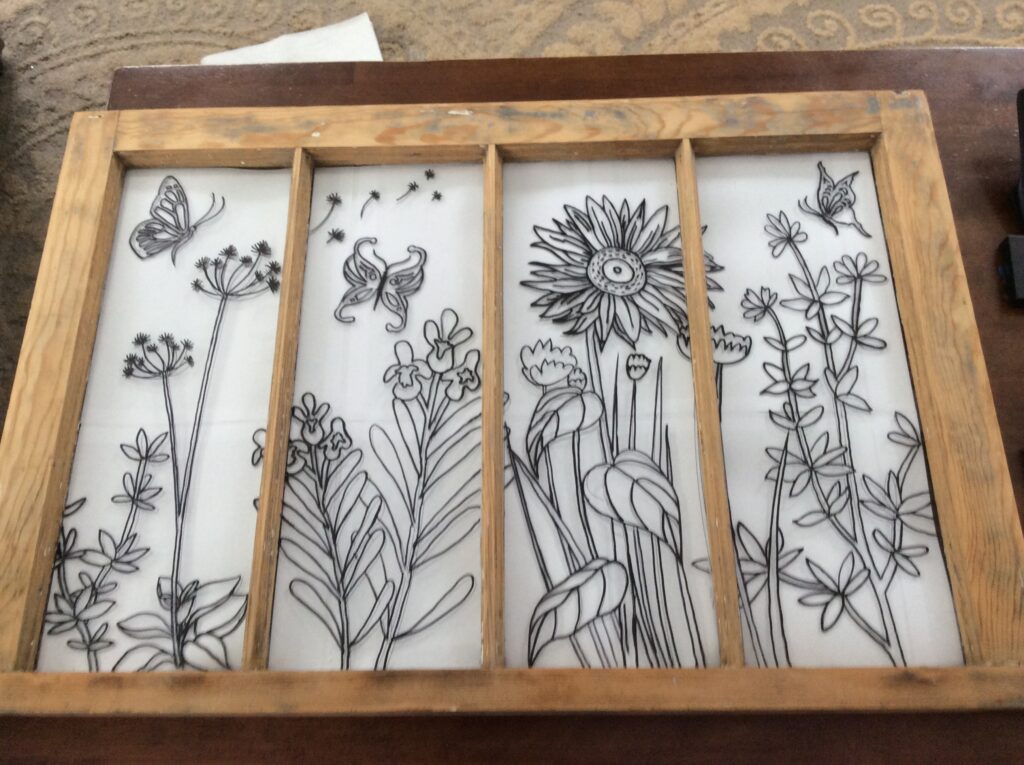 It was pretty cool as is. But it definitely needed color. So I flipped it over to the backside to get to painting.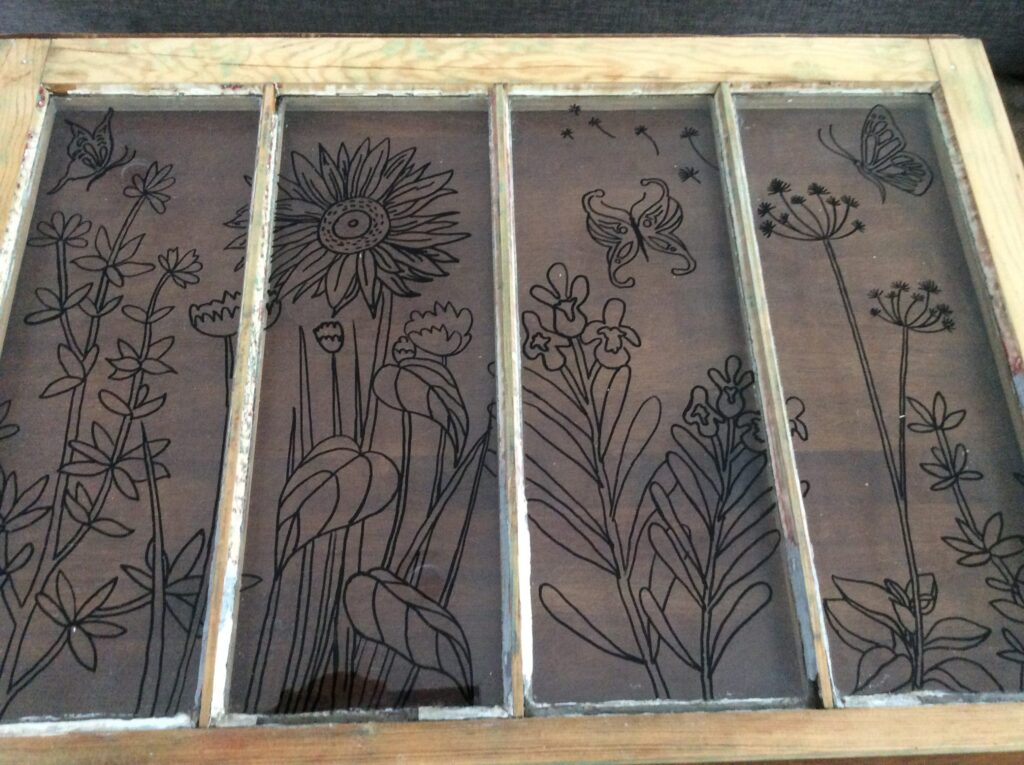 I dug out my omgsoold acrylic paints from college. You heard me right. Surprisingly they were mostly ok. So I channeled my college self and mixed me up some colors.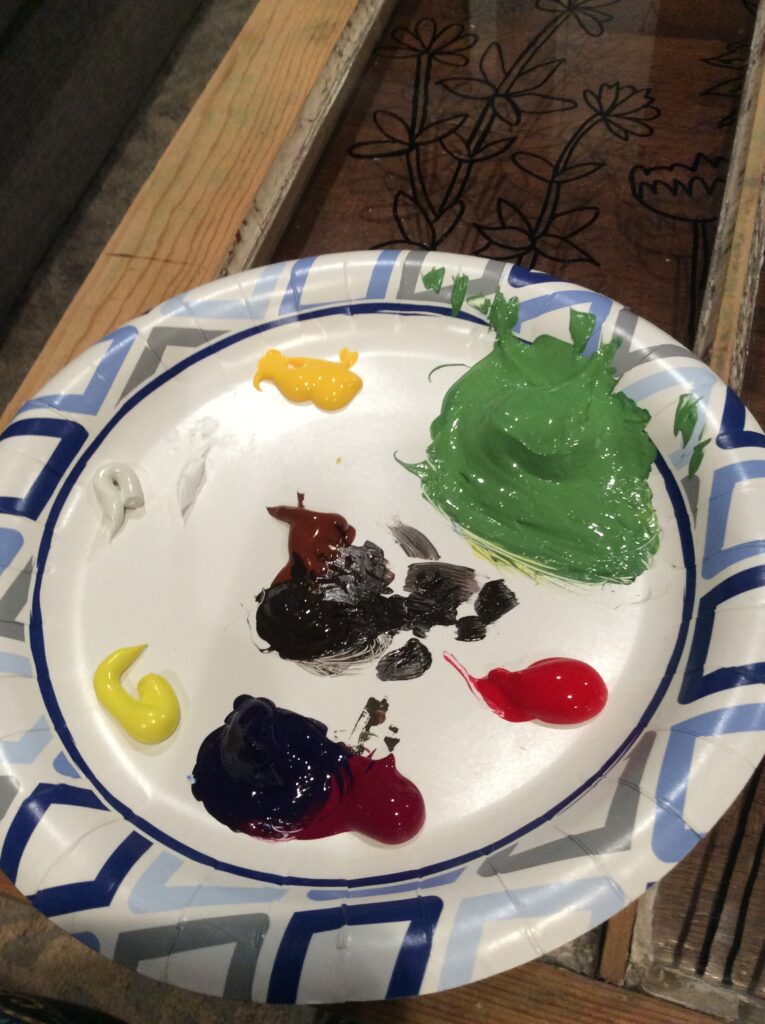 And painted in between the lines. It took a couple of coats but overall the paint covered really well. Not too bad for omgsoold paint.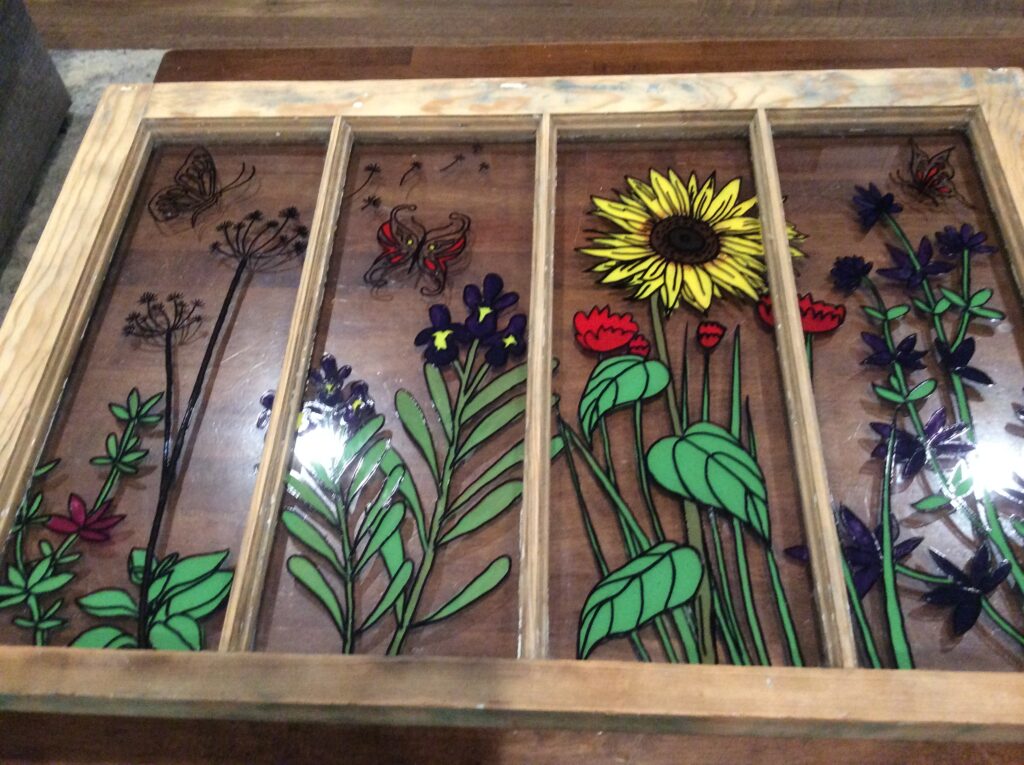 After some finishing touches, I added some eye hooks and found her the perfect spot to live.
Now to grow some real flowers!