Pinterest is just so lovely…and full of ideas that I must try. So naturally, I've come up with a long list of projects in my head before the house was even done being built. One of which was a huge magnetic chalkboard in my kitchen. Because two things in one! After researching the best way of making it, I settled on following these instructions Instead of the magnetic primer option (there were mixed reviews). So I just needed to secure a 2 foot by 6 foot piece of sheet metal…no problem!
Three years later…
We have a sheet of sheet metal! And a husband with cutters! Other supplies needed:
1/4 inch board (backing)
Spray adhesive
Chalk paint (spray paint variety)
1×2 wood for frame
Leftover stain
DIY Time!
After we cut down the sheet metal, we glued it to a 1/4 inch thick board.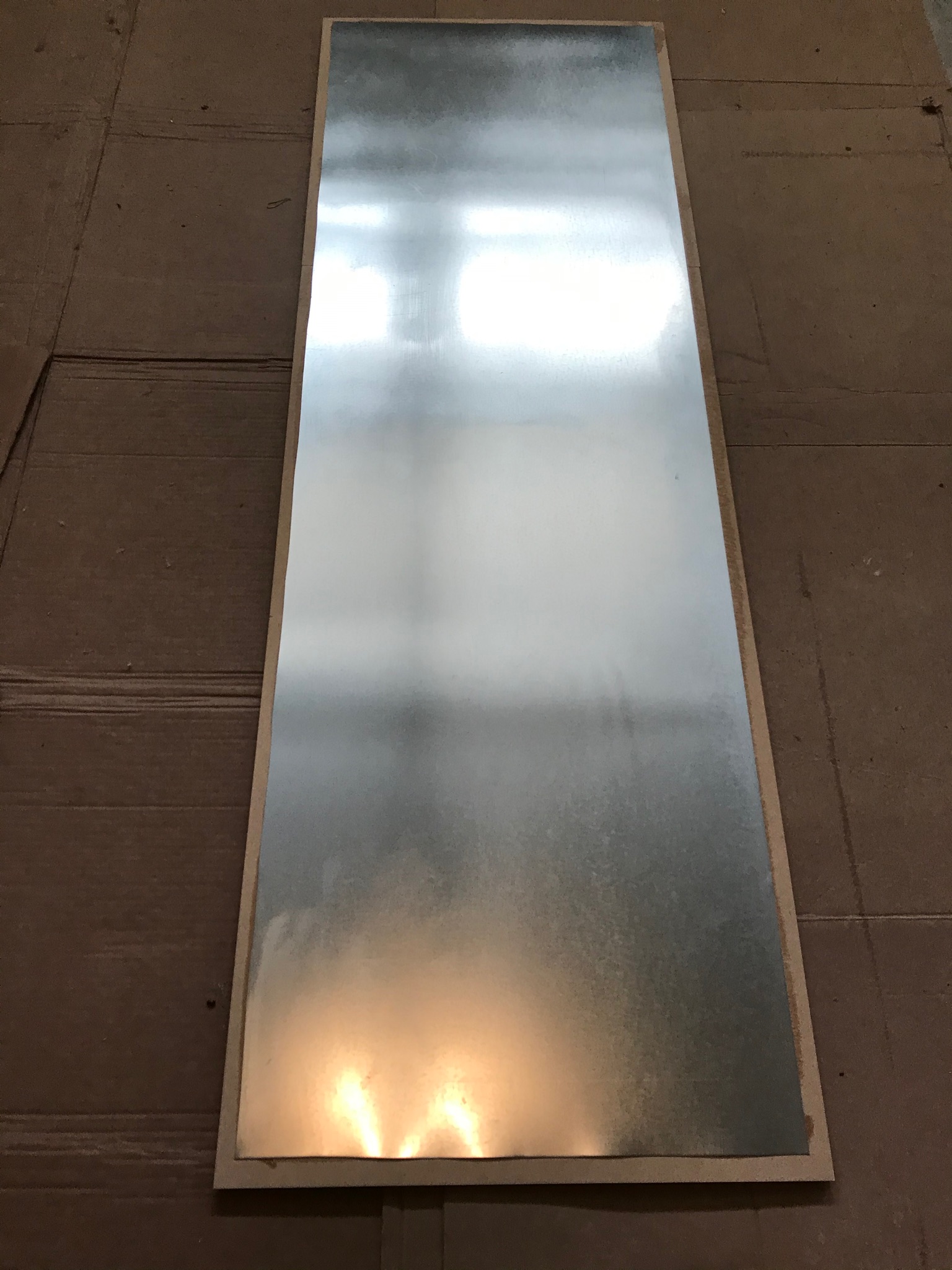 Then spray painted the chalk paint. It needed two coats (which meant another trip to the hardware store).
While that was drying, we cut the wood frame and stained it the leftover stain from our railings. Matchy matchy!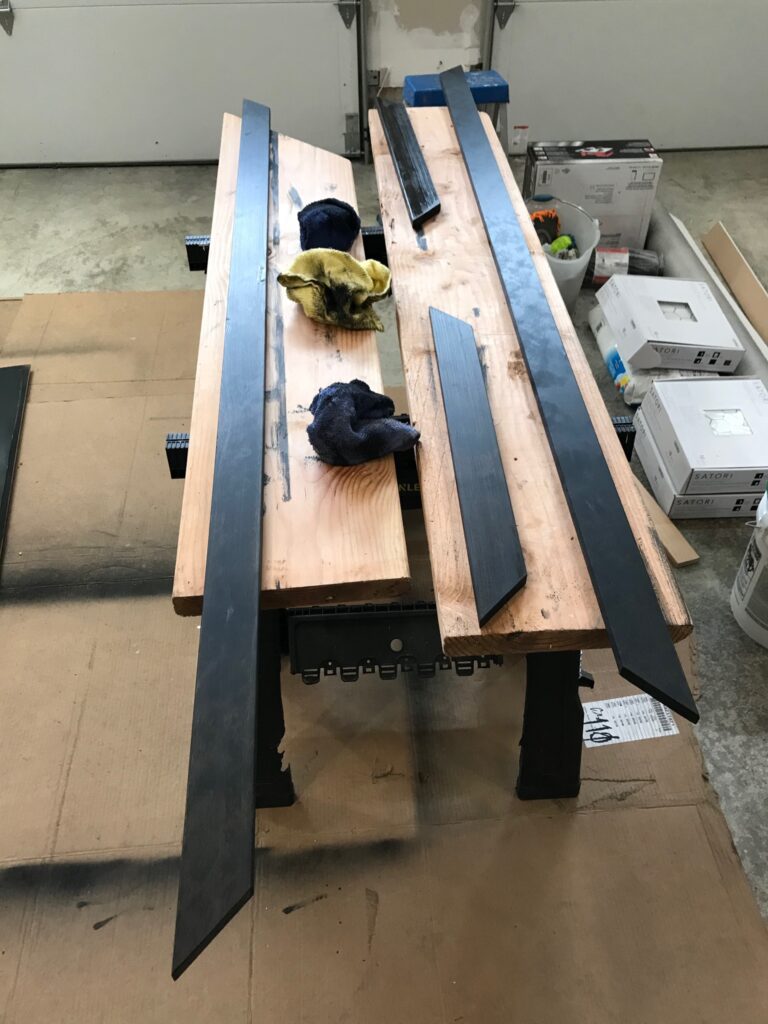 Then we put it all together! Viola!
And it went to its home on the wall where I always imagined it'd be.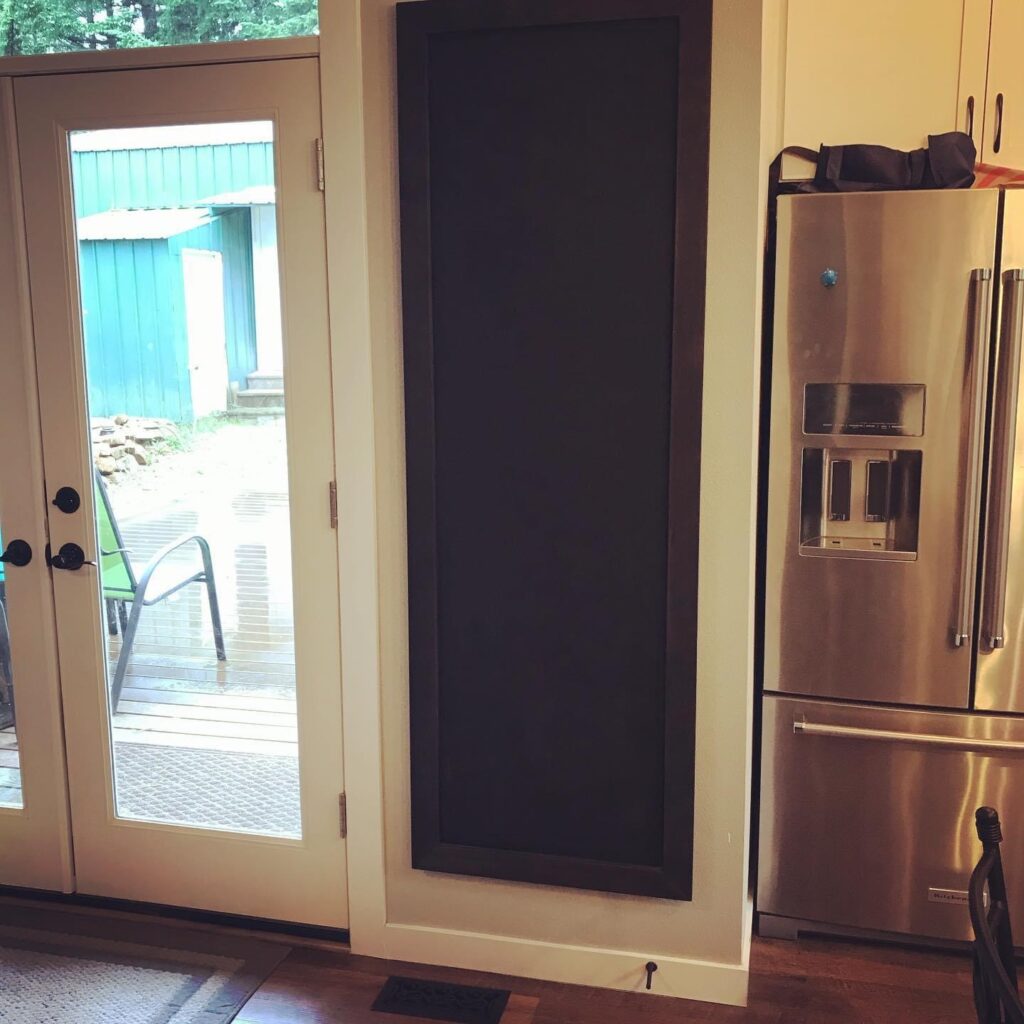 And the magnets work! With chalk!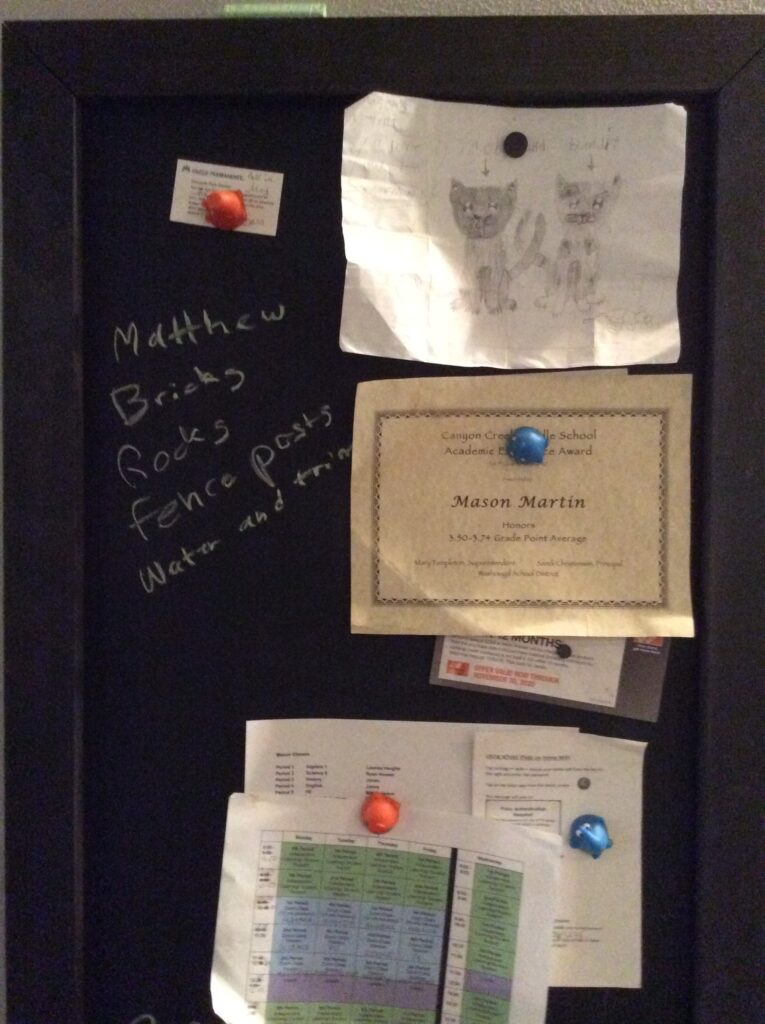 And Smokey approved.