Moving moving moving
We had an easy trip up Sunday and Monday. It's so nice to be able to visit with family on the way too (thank you John and Sandy!). Hopefully we can return the favor soon!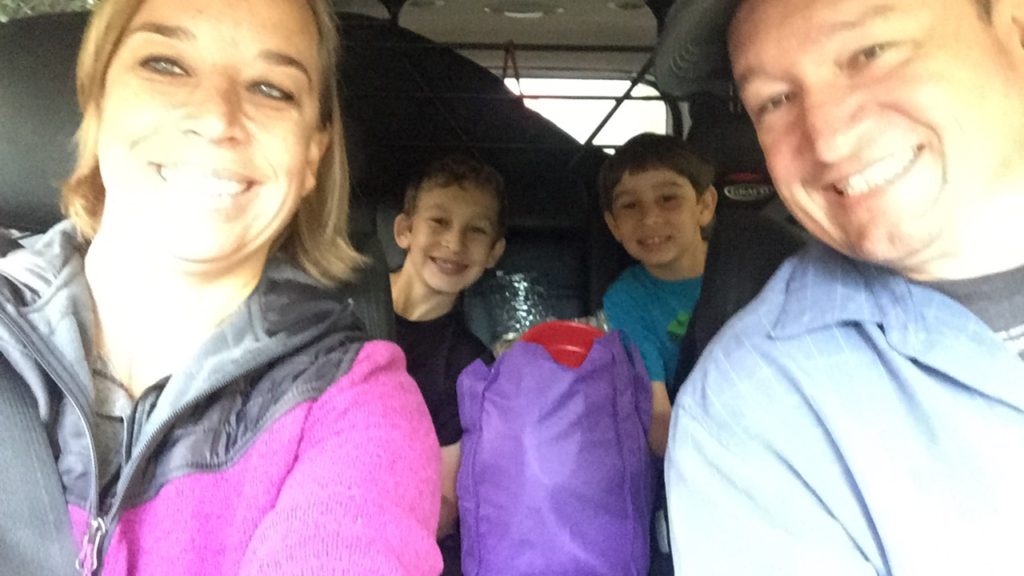 We arrived to a sunny (but chilly) Washington Monday just before 5pm and met our landlord's son at the rental house to get the keys. The boys got to see the house for the first time and didn't even fight when picking out their bedrooms! The puppies had fun exploring the house too (and all the smells). We unloaded the trailer and we were home (for the next year anyways).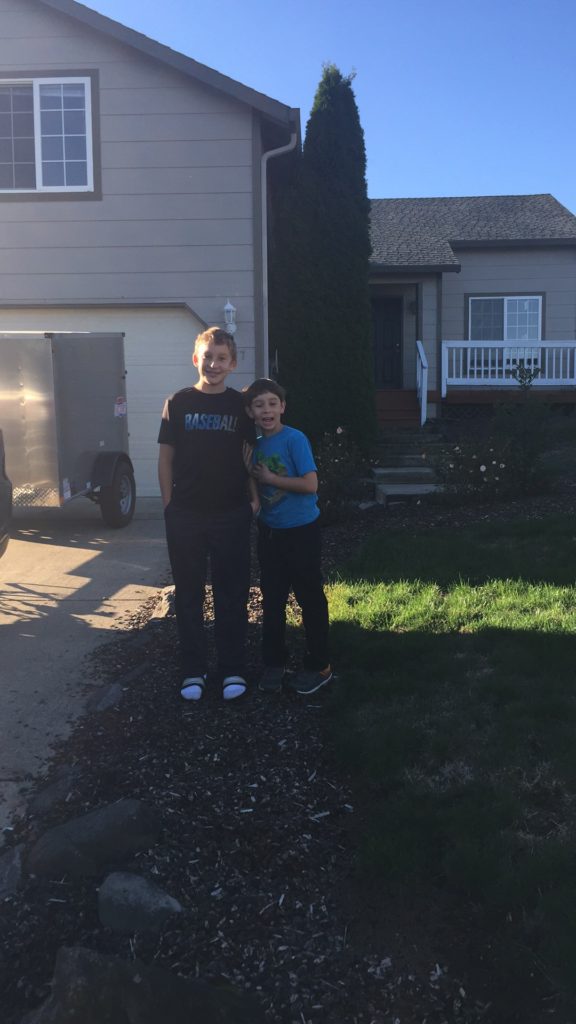 And look at this view!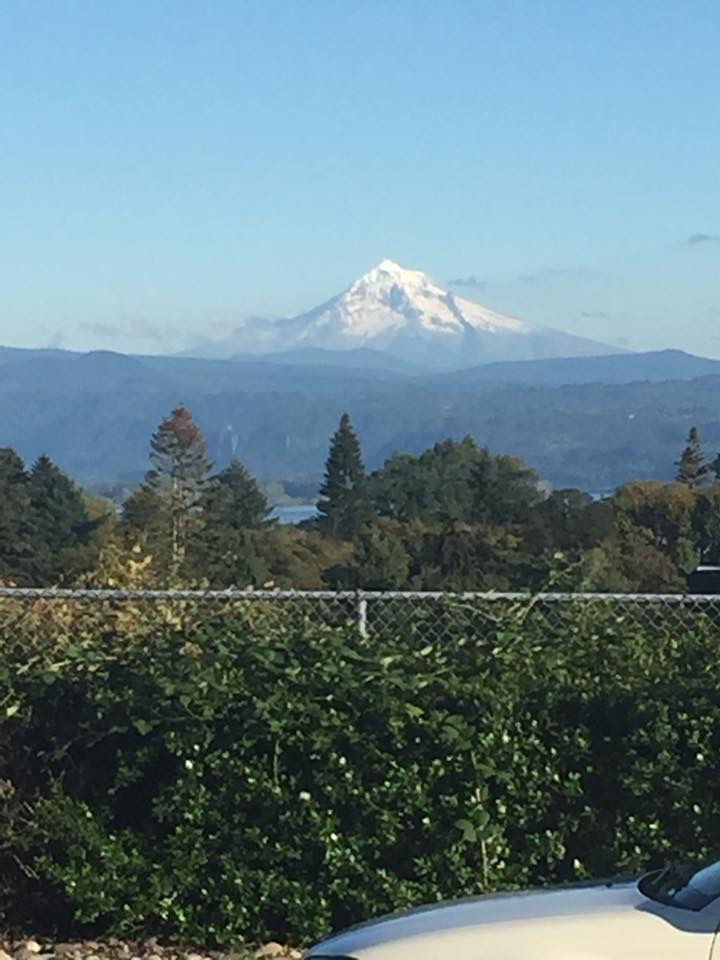 We decided to set up camp in the living room for two reasons:
1. There are no lights in the bedrooms…
2. The fireplace was our only source of heat!!! (we couldn't get the heater to turn on)
With plenty of blankets, we were able to get some sleep…but it was damn cold!
The next day, we went over to the property to introduce Haley. She had fun stomping through the creek and barking at the saint bernards next door.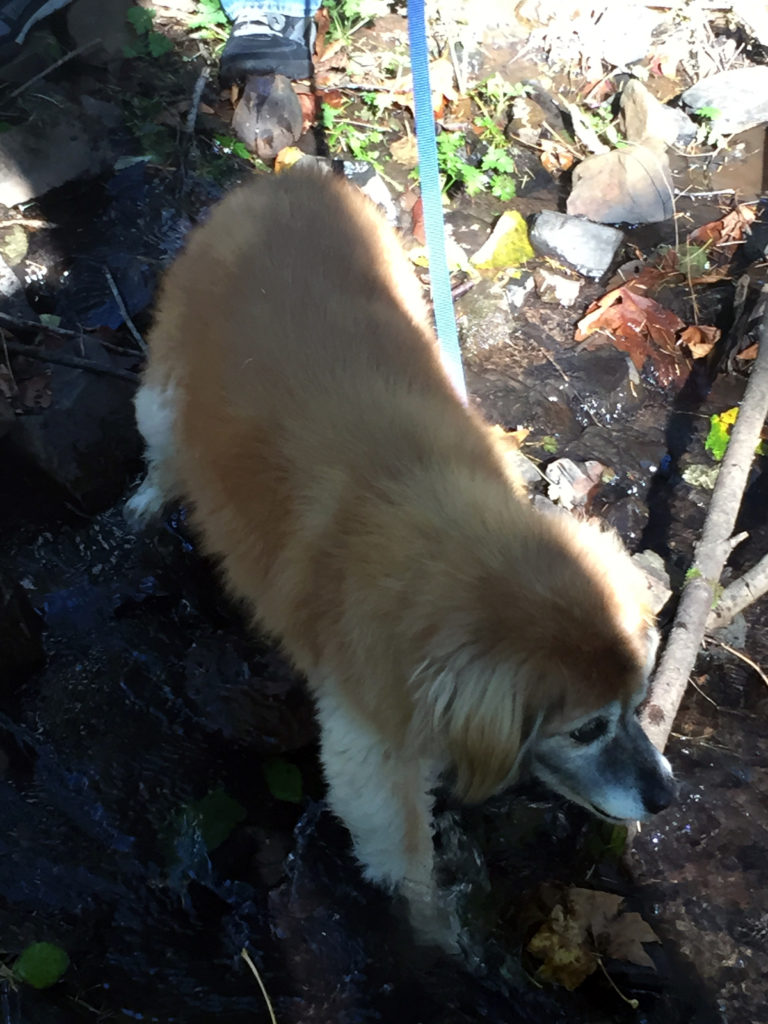 And, of course, Mason caught all the critters.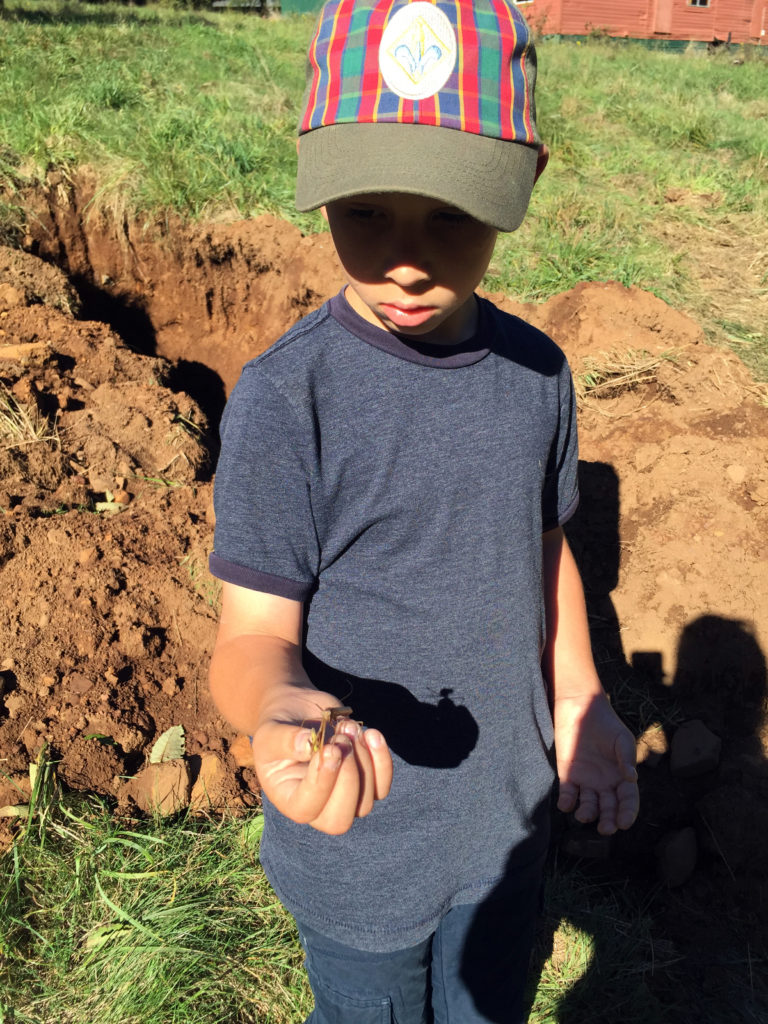 We left this fuzzy guy alone but there are quite a bunch on the property everywhere.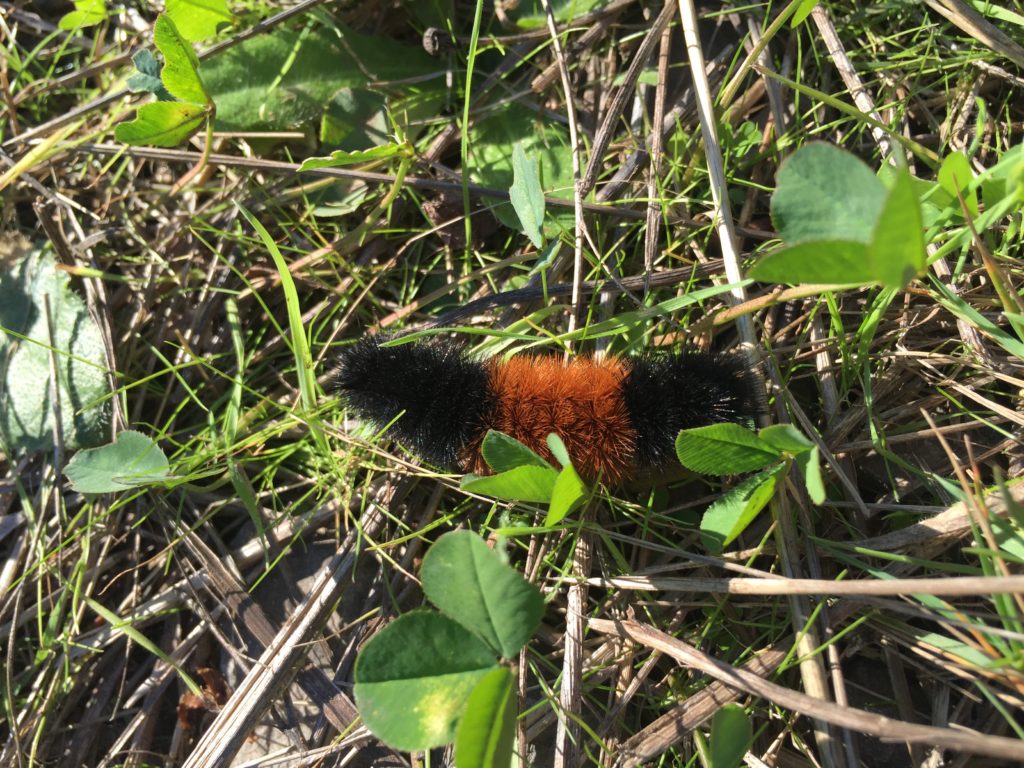 And we've confirmed that preying mantis live in Washington! Mason couldn't be happier.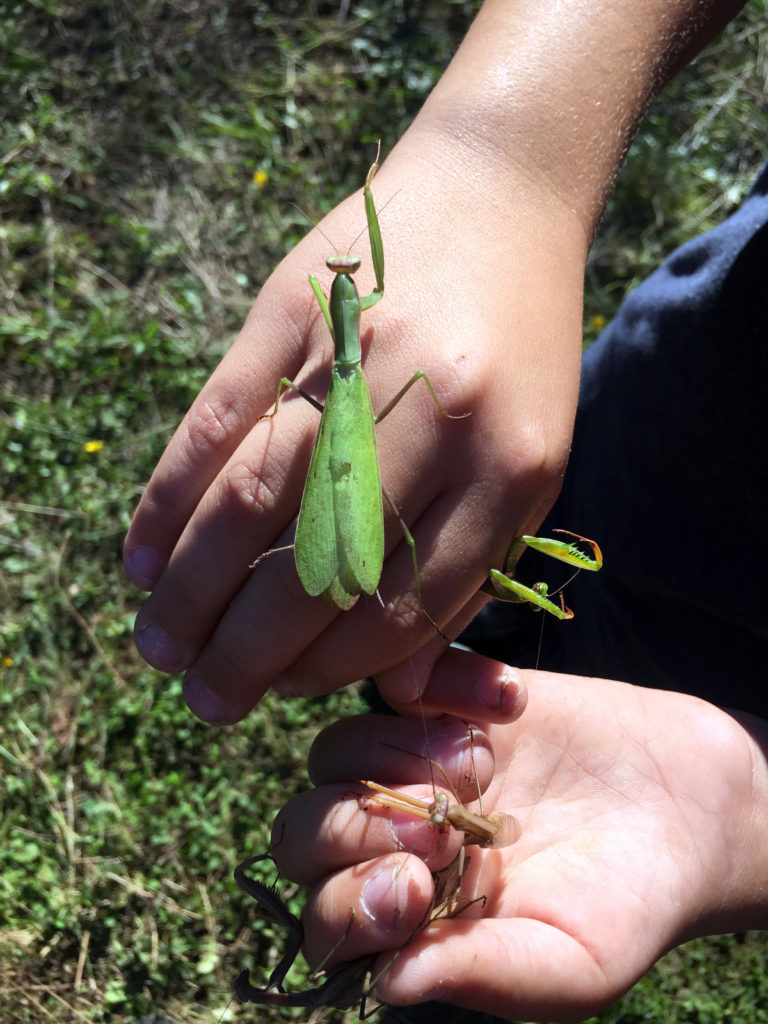 And here's something we didn't really want to find. Any ideas on what left this behind? It's huuuuge. I'm trying not to think about it.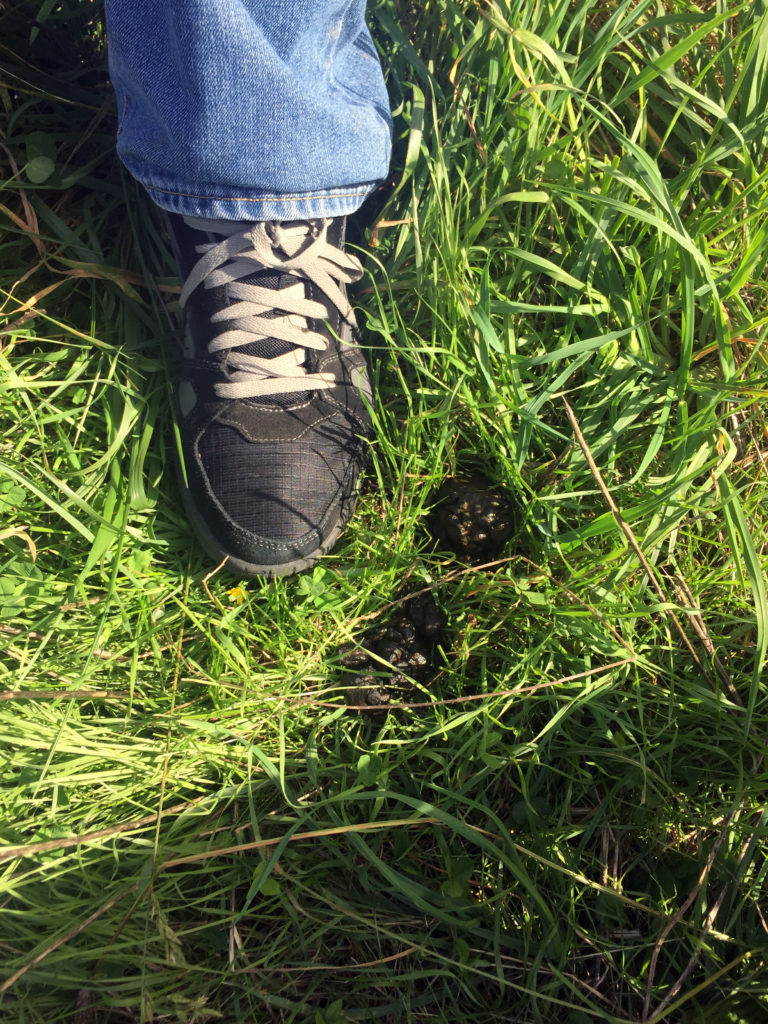 When we were at the property, I got a call from the moving company that they would be a day late with the delivery. Oy. So they would deliver on Thursday morning…when I was at my interview. Which meant that Wednesday was an absolute gorgeous day. We ran around doing some errands as well as fixed some things around the house. Jim figured out how to get the heater to turn on so we weren't frozen at night but he had to bypass the thermostat. New thermostat needed stat!
The movers are here…the movers are here!
That beautiful day we had? Gone gone gone. It was a stormin. Just in time for the movers to show up and get drenched (along with everything else).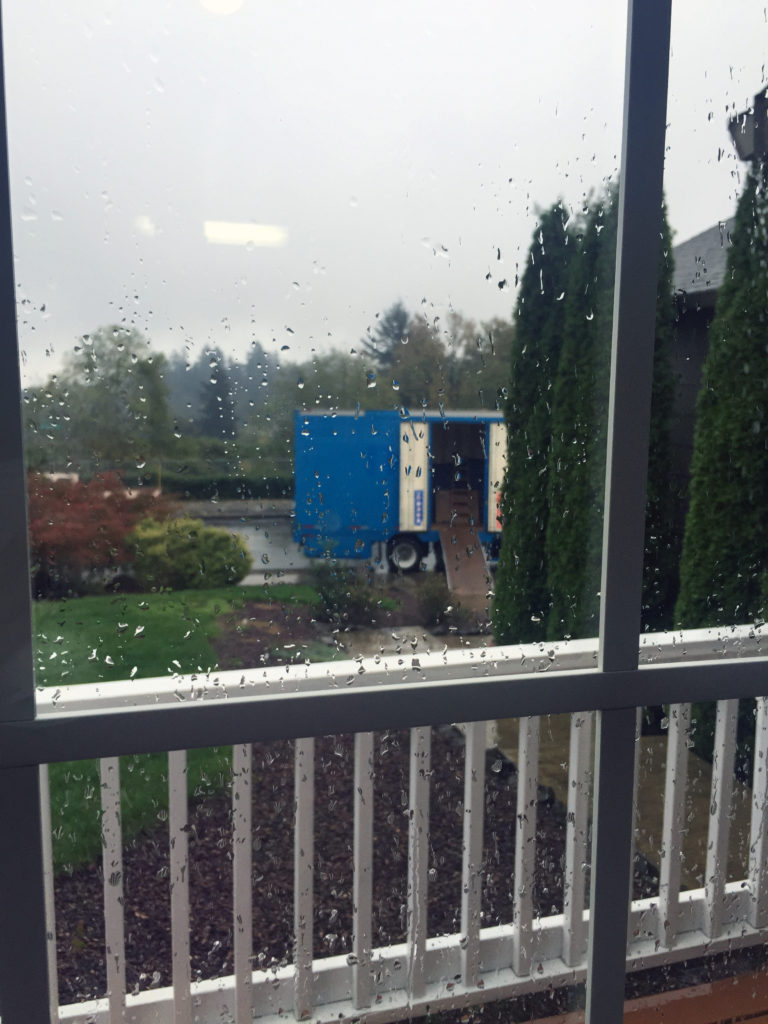 I got home from my interview just in time for them to start unloading everything. It took a few hours to get everything into the house and put together. We finally had things! And a fridge! We could finally cook! And have milk! But we had to rush out to the junior high to pick up Matthew's schedule and meet his counselor. And then buy groceries! Because we finally had a fridge! By then it was late, and nothing was unpacked…so we ate out. I was really sick of eating out. My jeans weren't too happy about it either.
Unpack all the things!
Well, at least all the things we'll need for the next year. We're strategically unpacking and putting the rest in the garage for the next move. And we're having trouble finding some things…I'm pretty sure we lost a box along the way. Not to mention, the big flat screen television cracked. Sigh. Good times.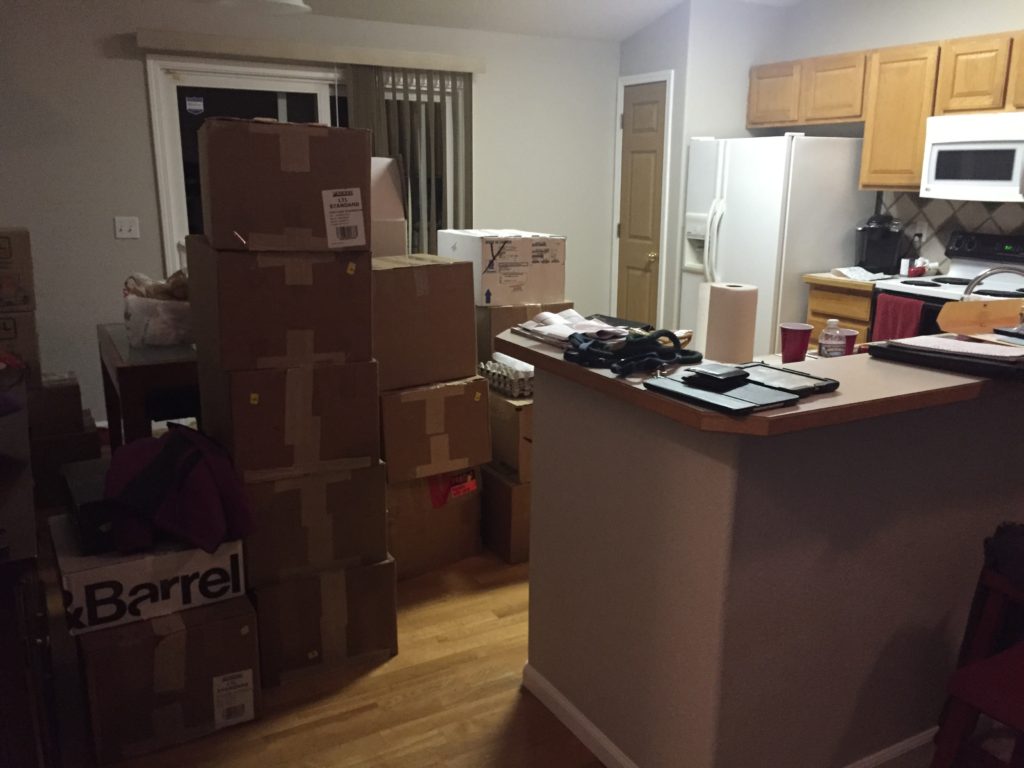 It's been a really really long week. We're looking forward to settling in and for the boys to start school. Stick around to hear about their first day of school!