Once the foundation was completed and signed off on by the inspectors, the garage went up super fast. The framers came on March 3rd and had almost the entire downstairs complete in a day…we weren't expecting it at all when we pulled up Saturday morning. It was so exciting to see walls!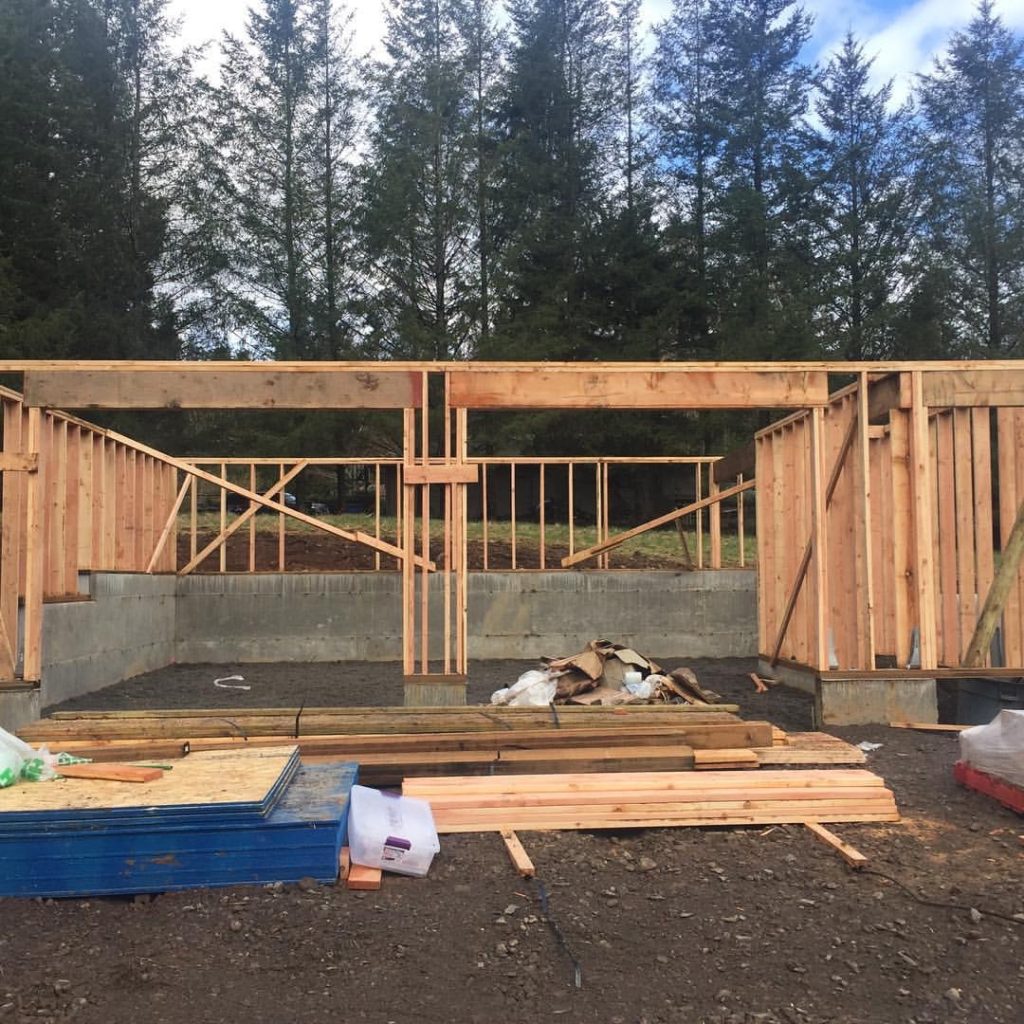 Every day they made crazy progress despite the crazy rain. By the end of Monday they had added a lot of the walls…I think they were working faster than the wood was being delivered.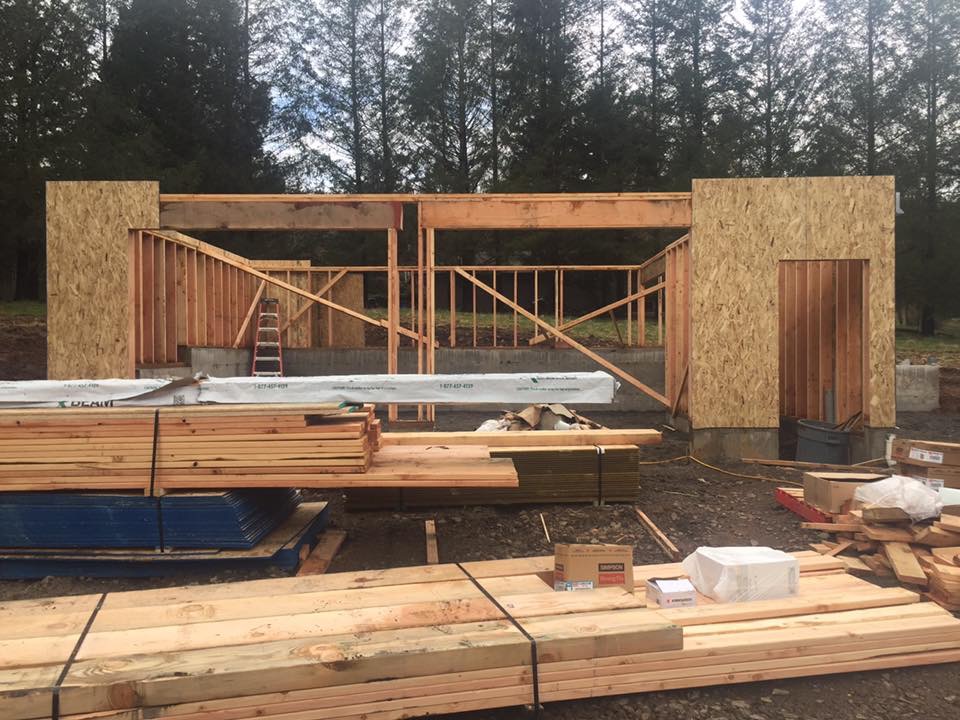 They kept on building through the rain all week and continued with the upstairs…guest space!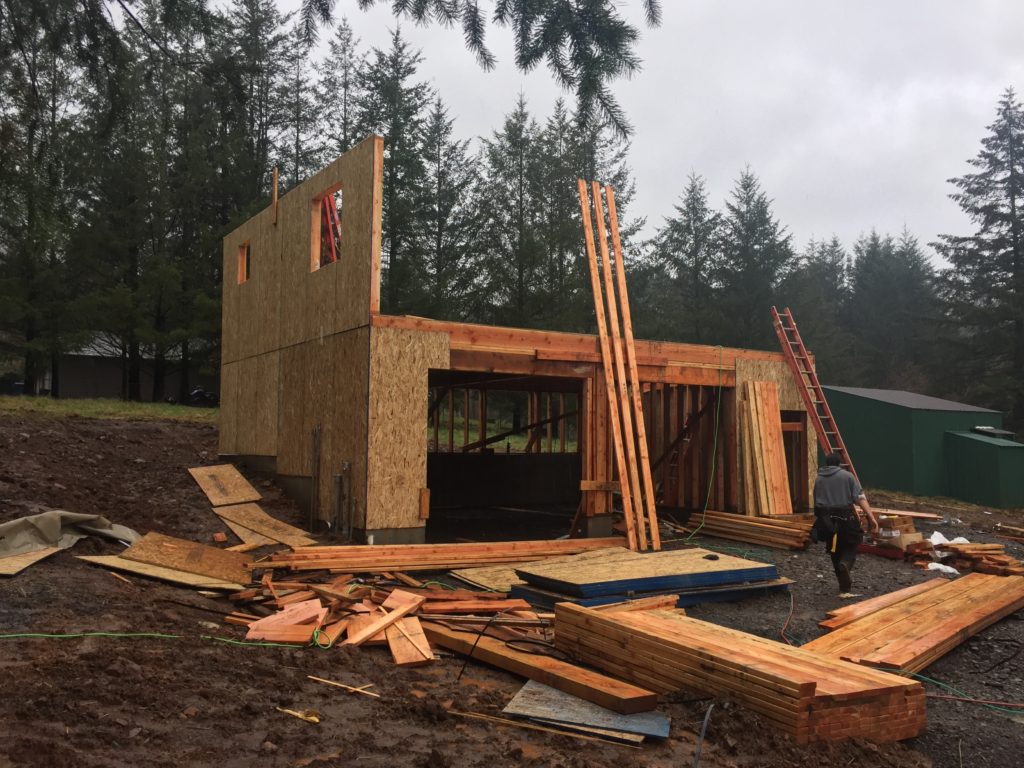 By the end of the week (just a week after framing started), the second story was almost complete and the roof trusses had been delivered. They also started on the carport framing.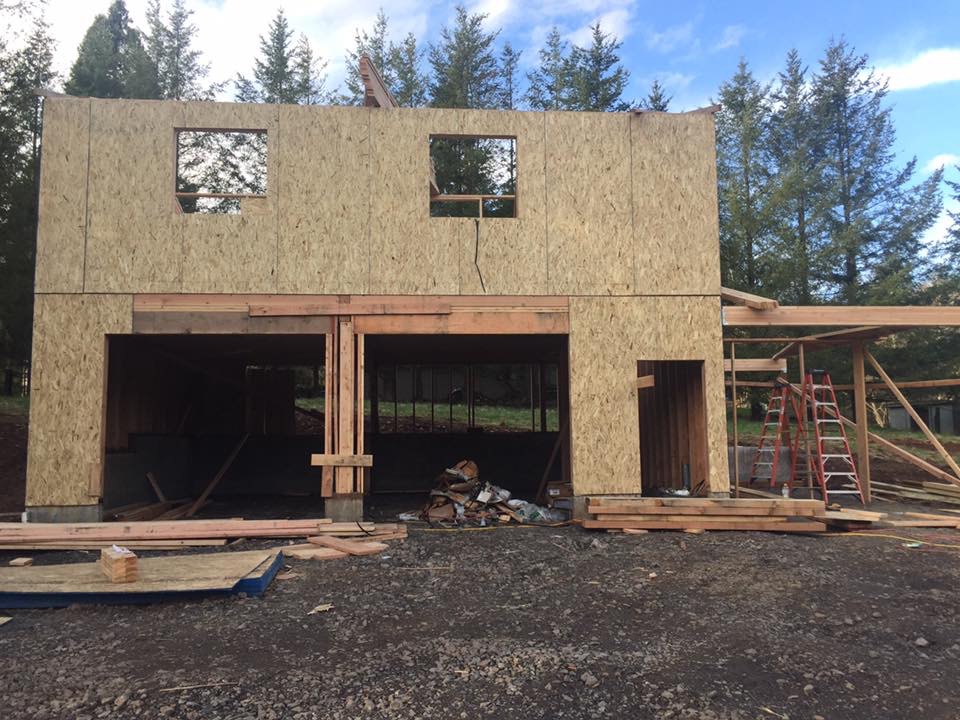 View from the back…we love that this space has so many windows. We decided to remove the two in the garage below as they would really only look into the dirt.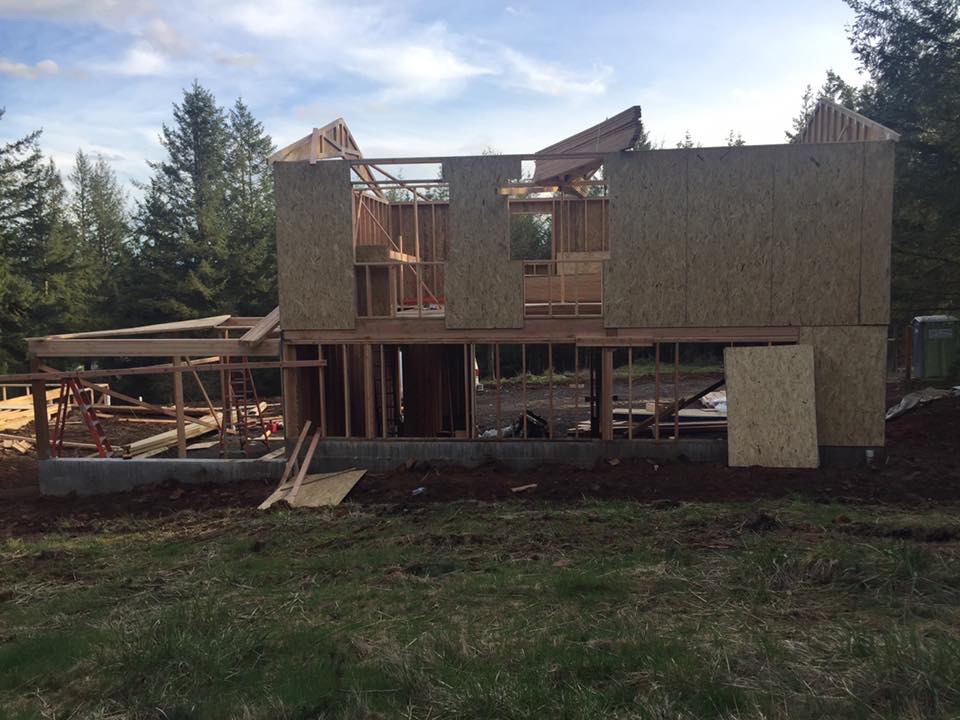 We came back over the weekend to further explore…of course we didn't bring a ladder…and with much risk to my life, I was able to get some photos of the upstairs….in the rain.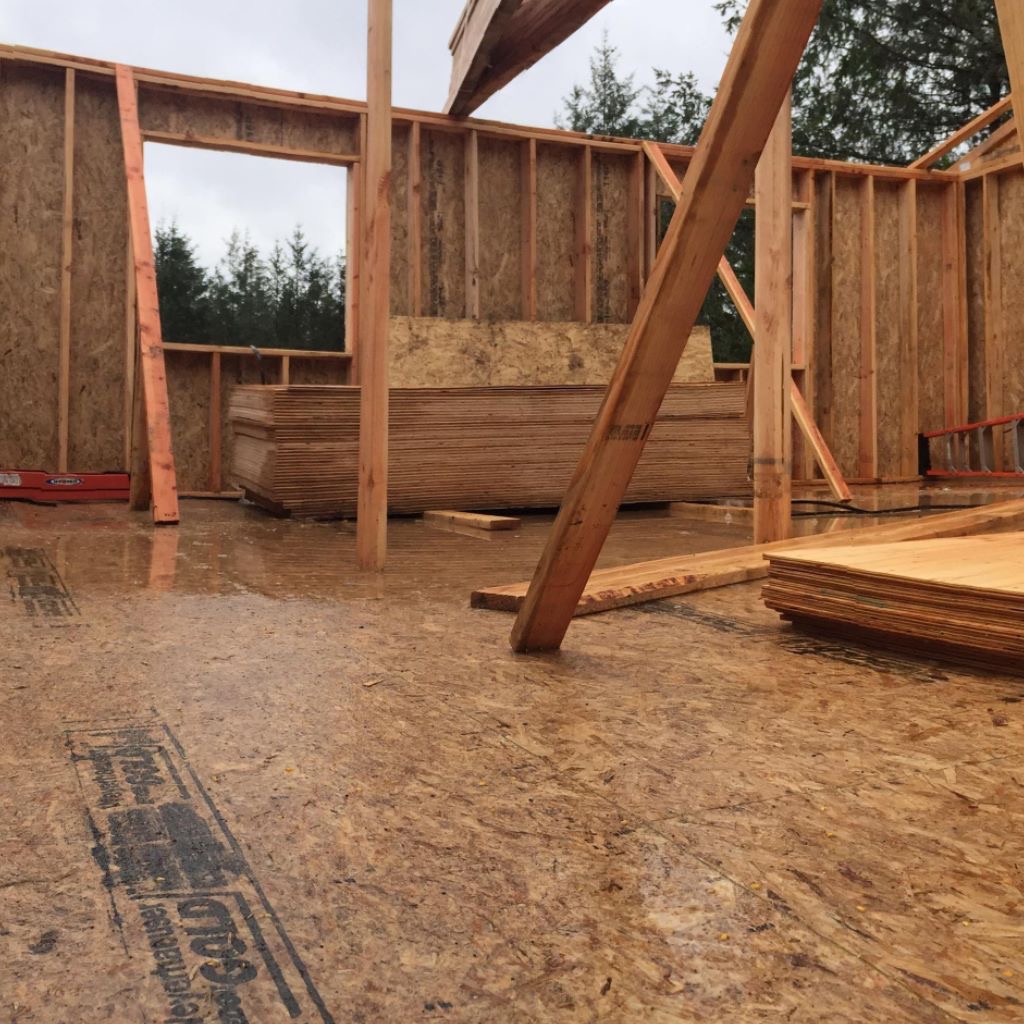 The next day we brought a ladder…here's the view our guests will have! Minus the wood piles. Add a pretty house with a porch.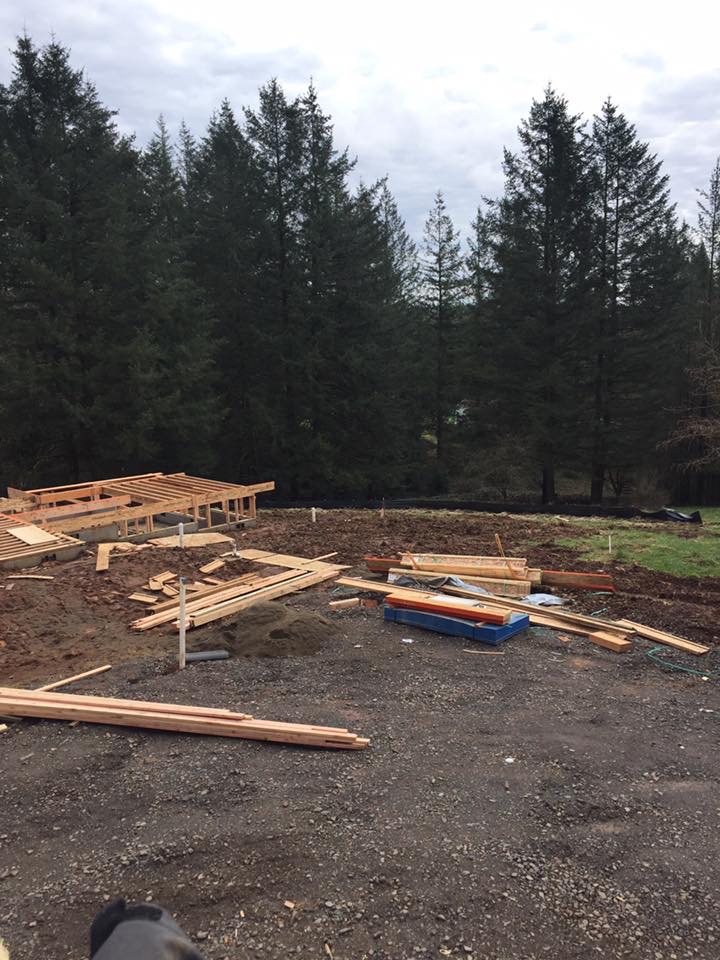 The next week was just as exciting. By Wednesday, the trusses were up and the plywood roof was on.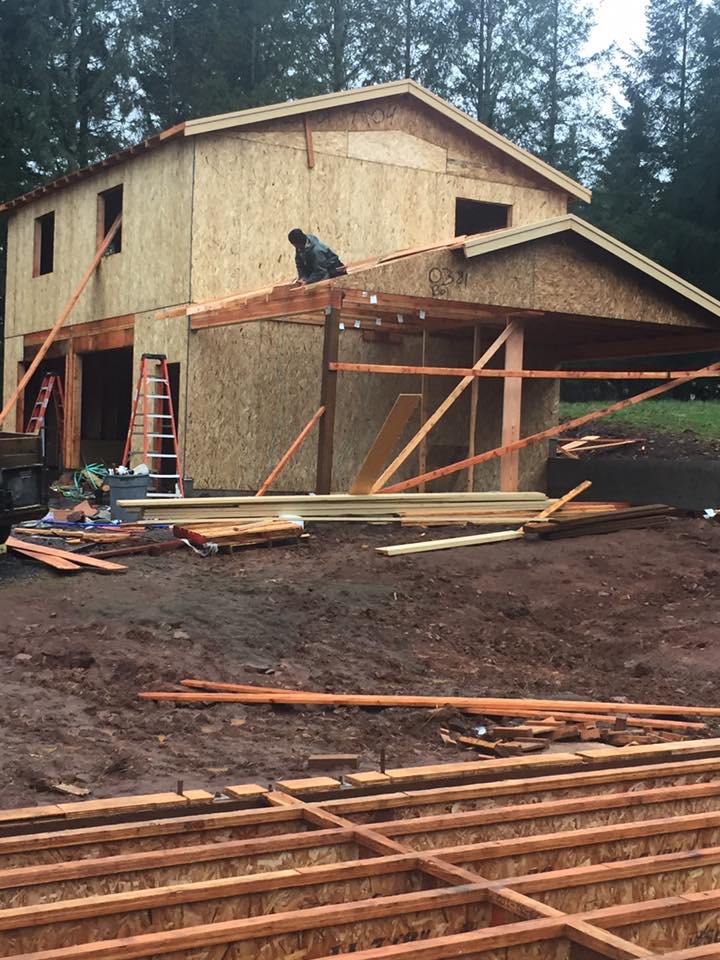 They finished up the trim work and overhangs over the next couple of days.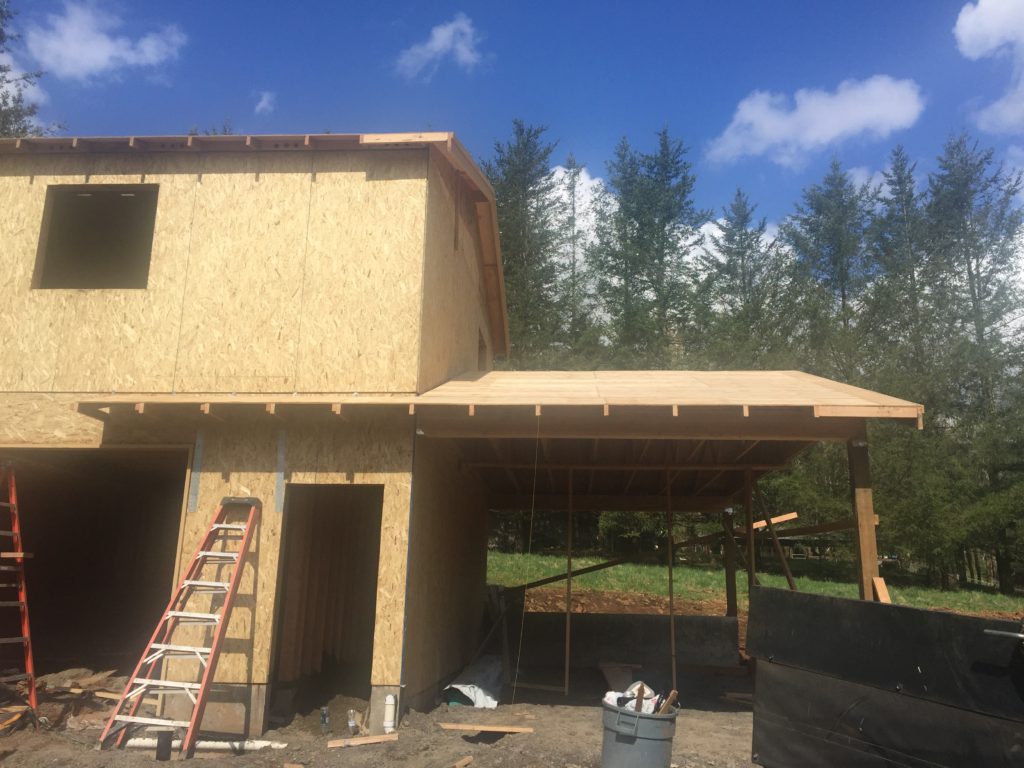 Oh…and stairs! No more ladder required.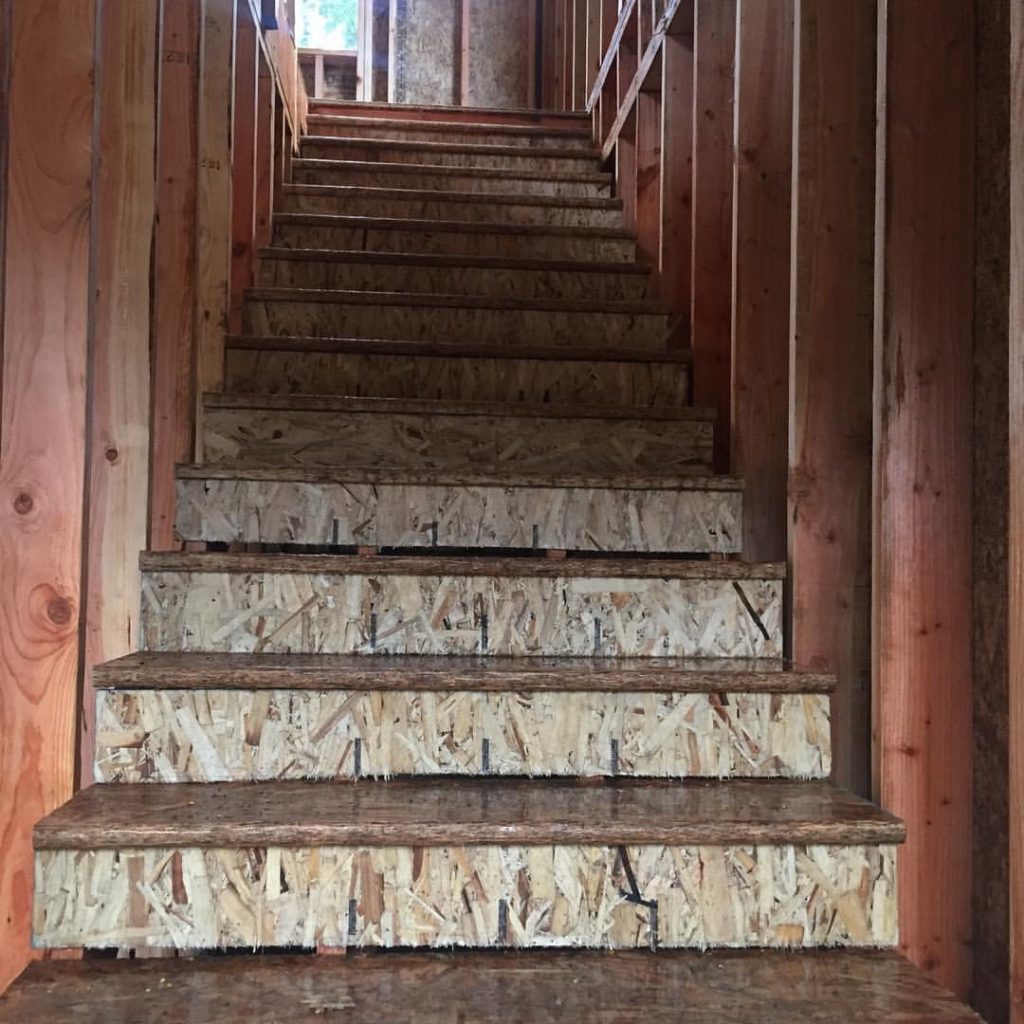 The next week the roof went on. We picked a dual black standard composition shingle with varying widths for some pizazz! Are you pizazzed? I think it will go well with the color we haven't picked out yet for the siding (probably grey…or maybe white…or white grey….definitely not pink).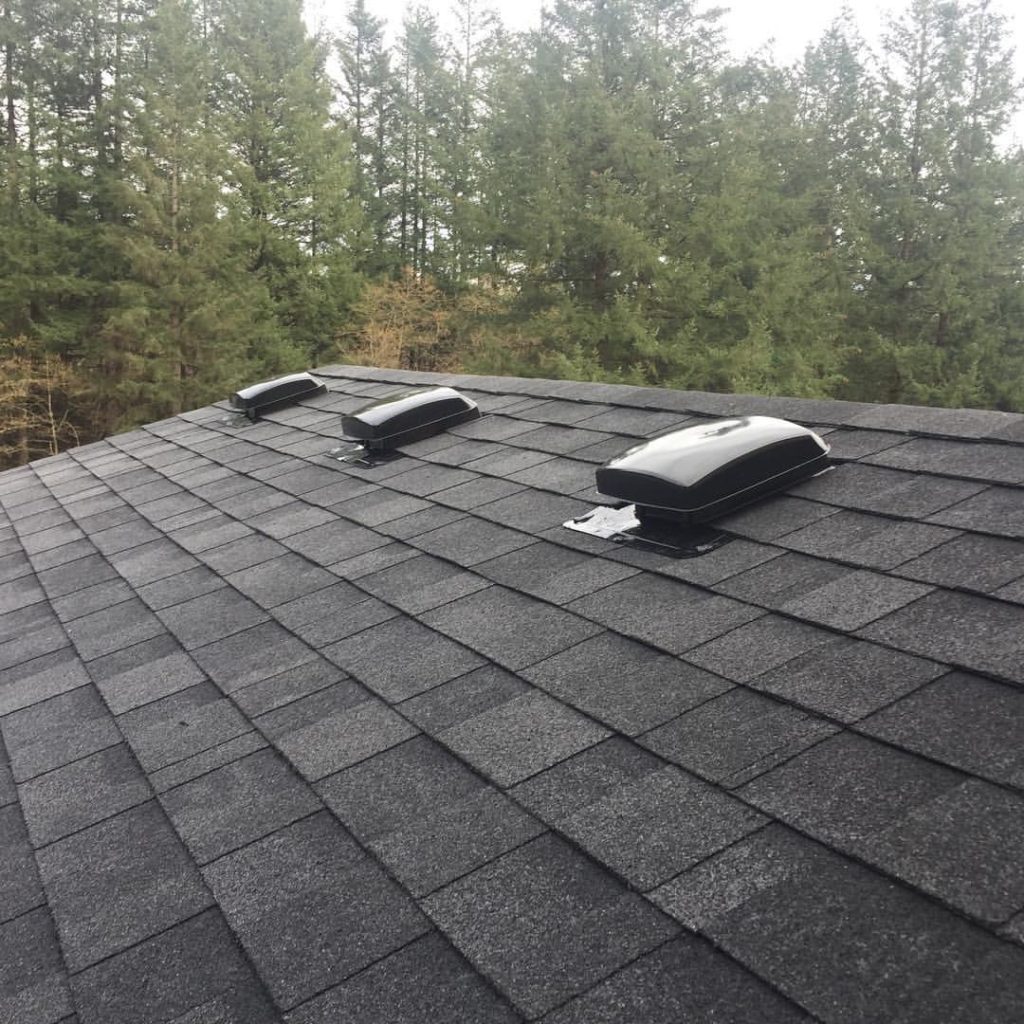 Here's a better look: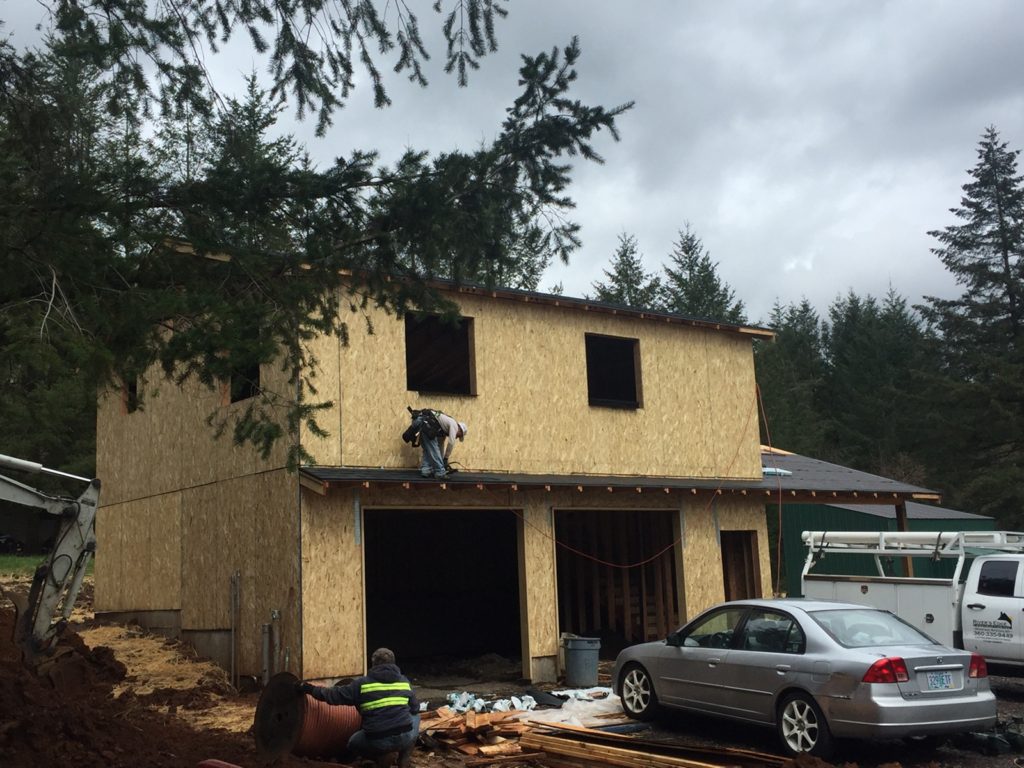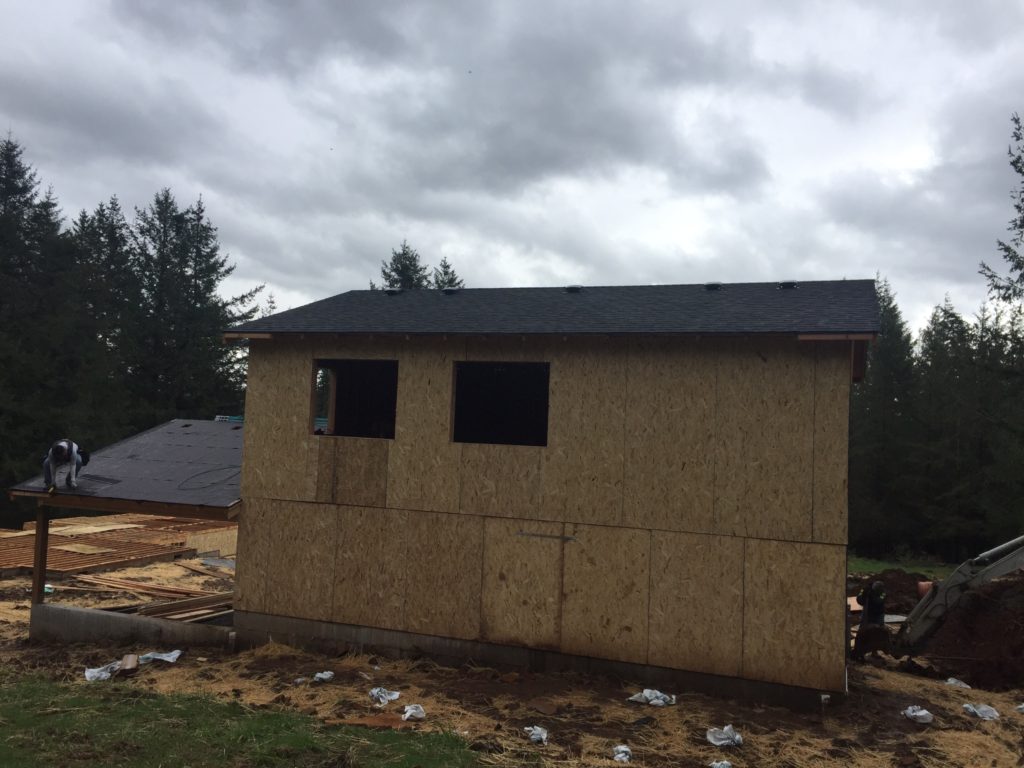 In just under three weeks, the garage was practically done. And now we can really visualize what the guest space will look like. You're going to love it! We WILL need to wait until the entire project is finished before we can start working on the actual guest space since we're doing the work ourselves. But the framers didn't have to wait around for anything (except maybe more wood deliveries) and started working on the main attraction….the house!
Now it's REALLY getting exciting!