Finally!
So after waiting for someone to move the mobile home for a month, we couldn't wait anymore and told the builder just to demolish it. We had to wait a few weeks to get the permits through, but the new year happened and we were ready to roll! On the 2nd, they did the asbestos abatement (the whole reason we couldn't just burn it down or demo ourselves). And the next day was DEMO DAY! We couldn't be there for it but we have pictures!
Bye-bye!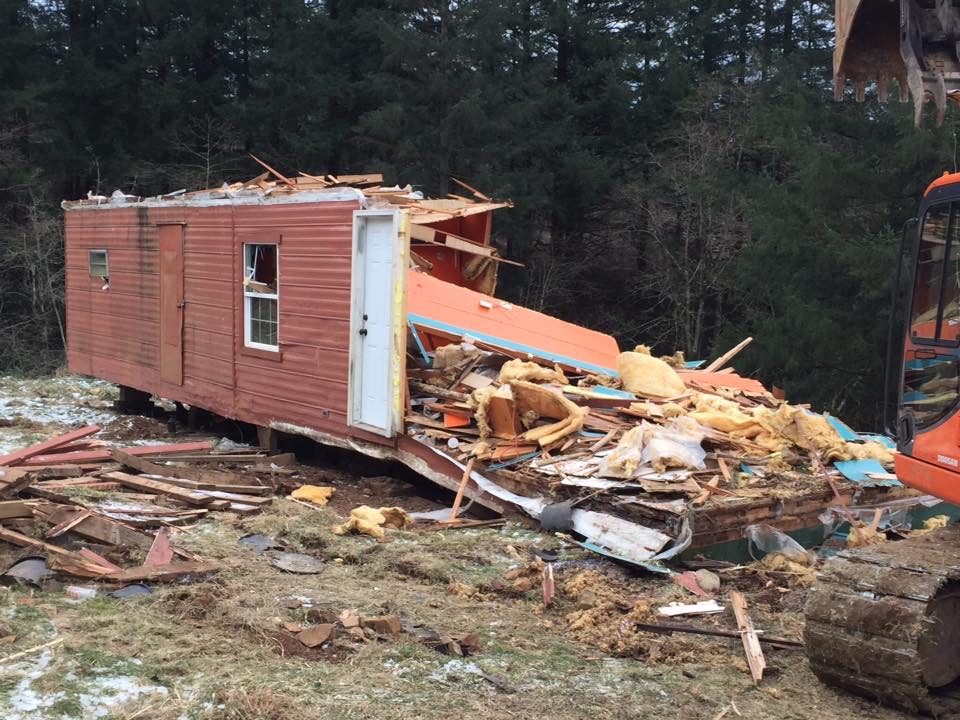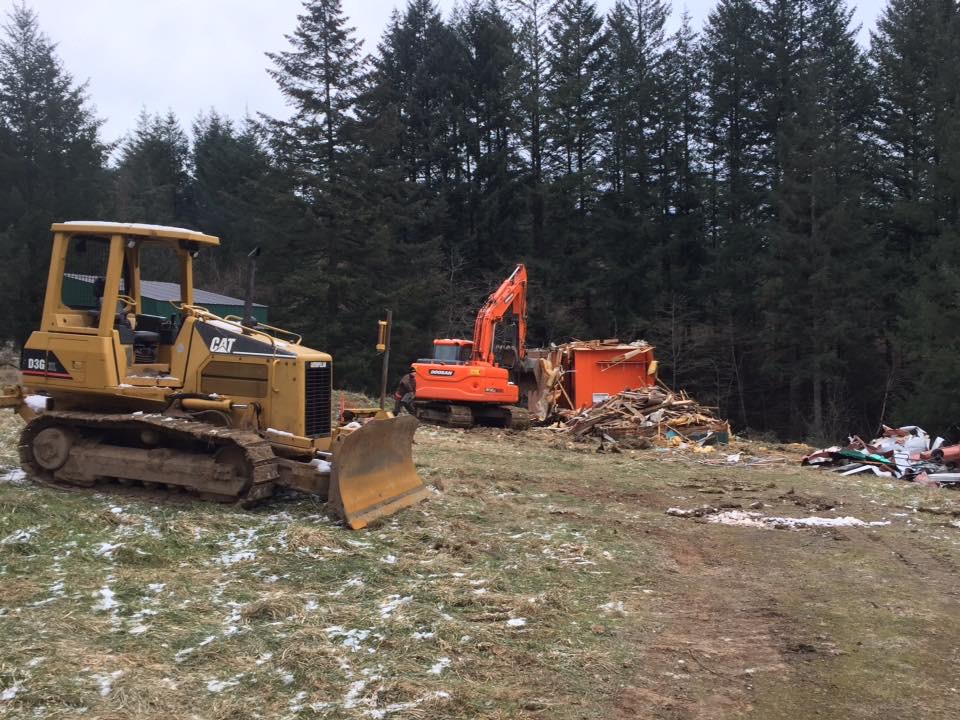 Jim was able to stop by after everything was flattened and most of it had been hauled away.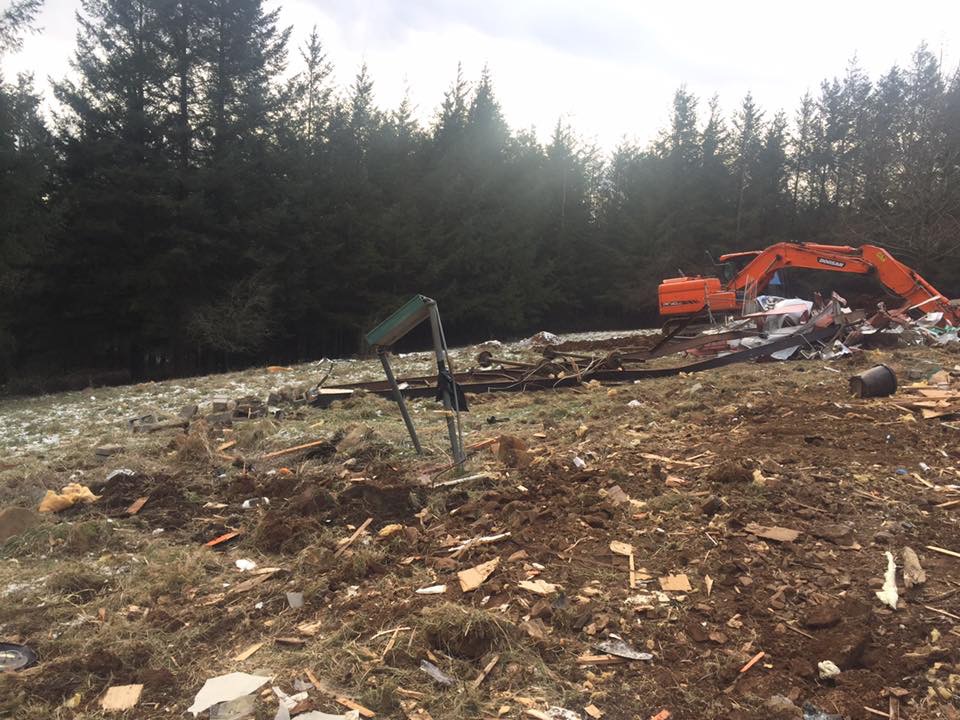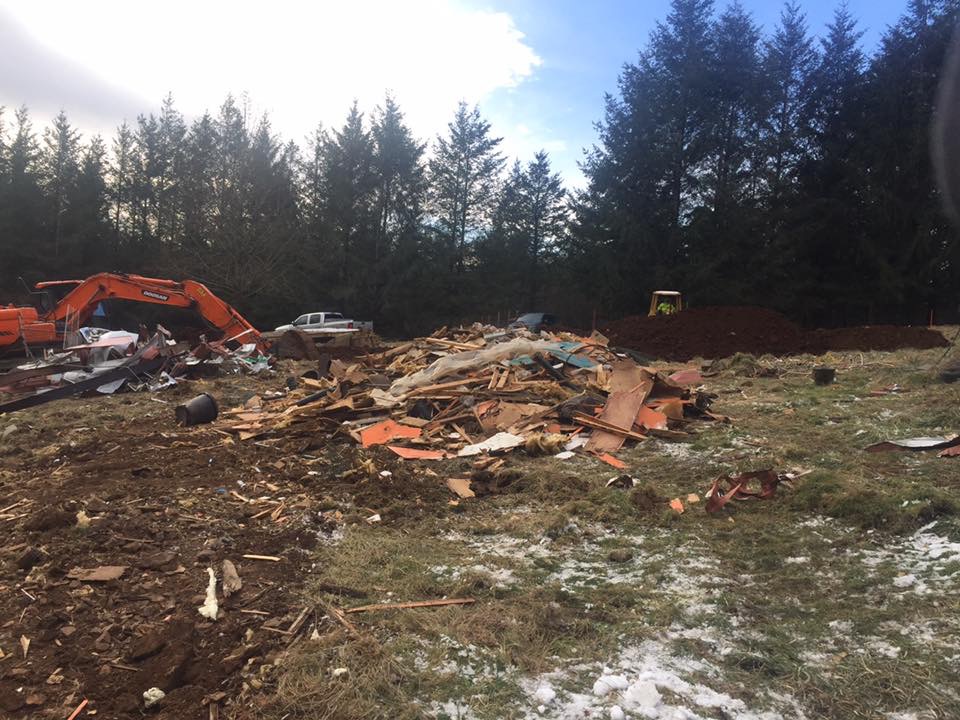 Then the excavation started right after! Here is where the garage with guest apartment is going to go.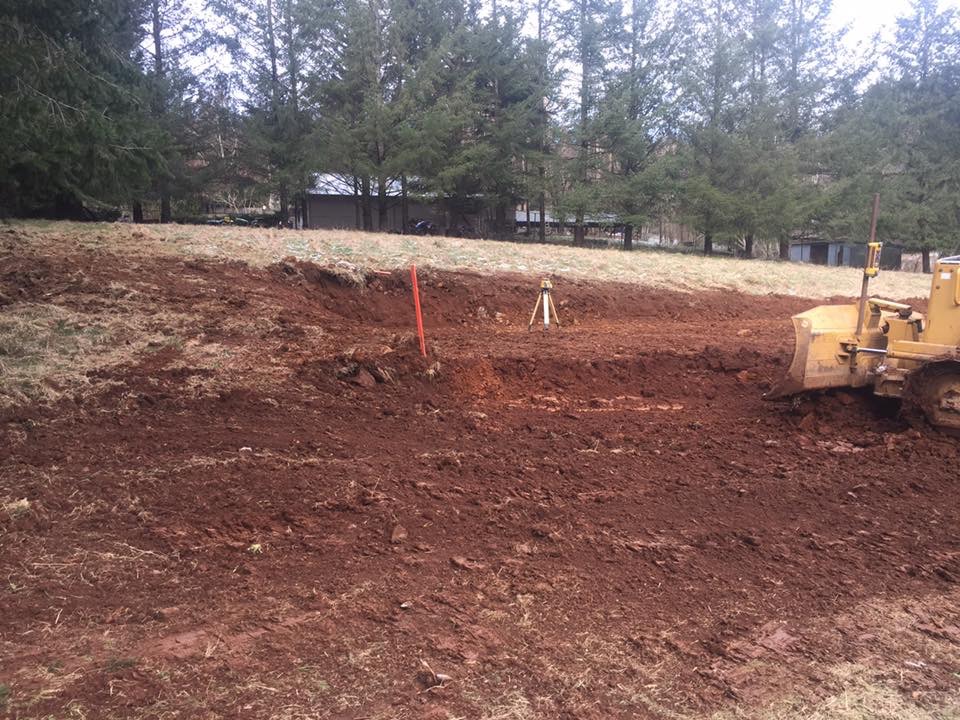 We showed up two days later to a bunch more work completed. The garage had been excavated, graded and leveled with base rock.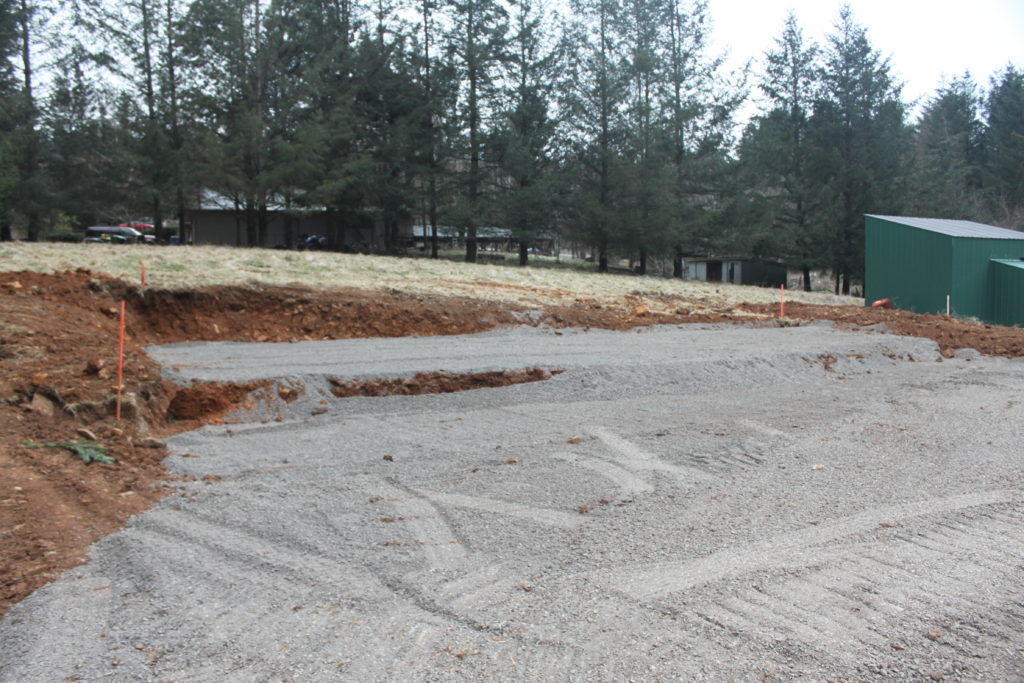 They laid gravel on the entire driveway and completely escavated where the house is going. Look! No more mobile home!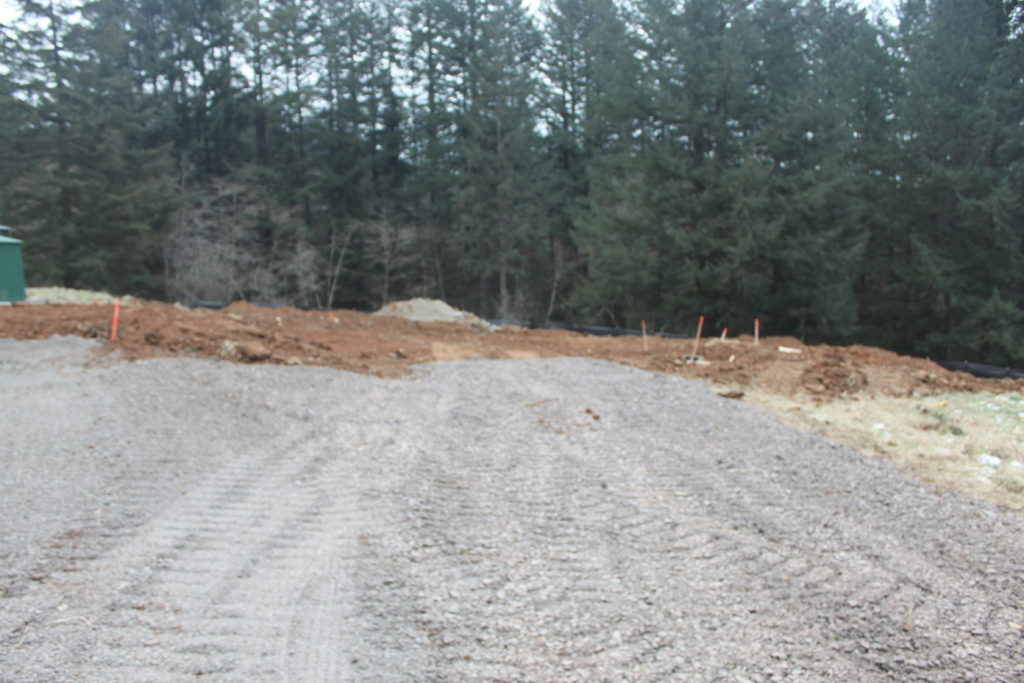 There are orange stakes outlining the house. The one just to the right of Mason is the right edge of the front porch.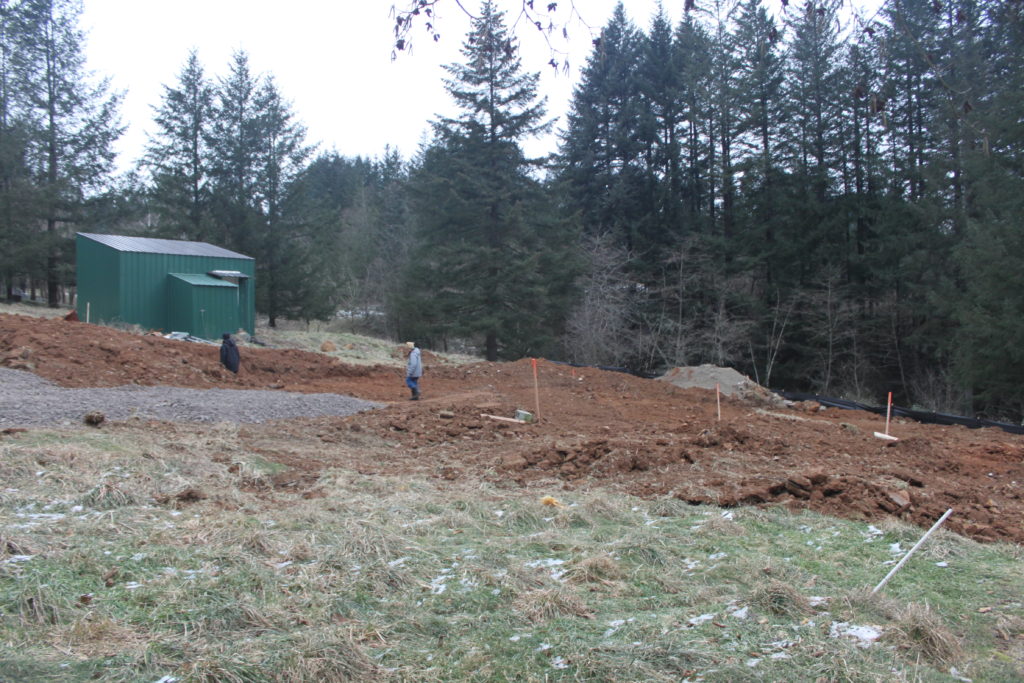 Here's the view from behind where the house will go (aka the back yard). Right where the dirt pile is in front…that's where the back covered patio will go. We plan on putting in a wood fireplace out there later. It will be a great place to look out over the creek and relax.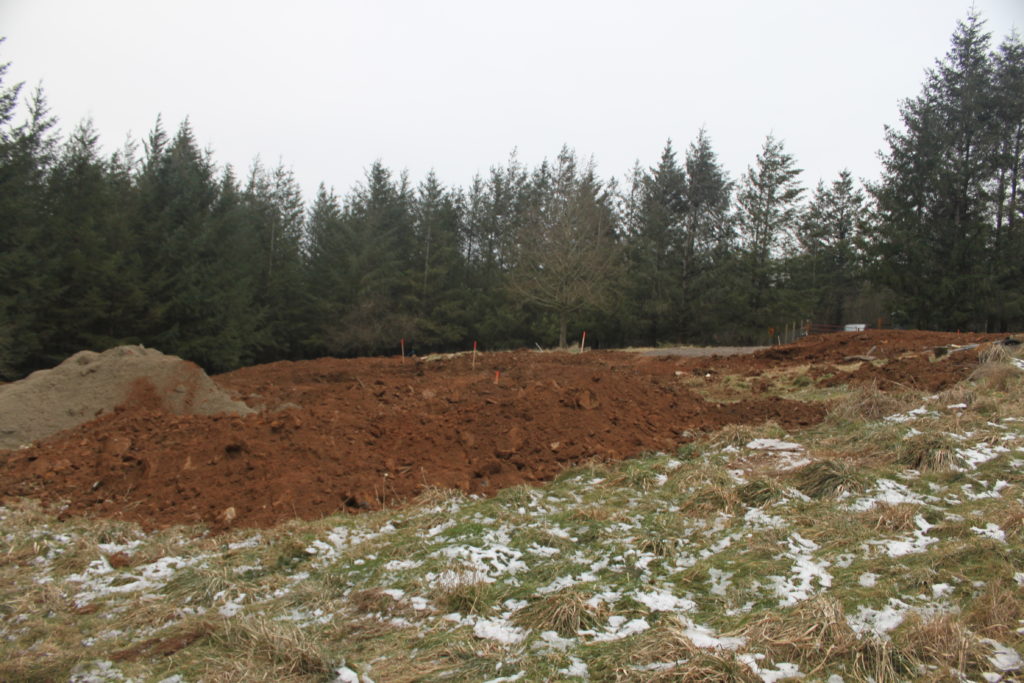 Now I'm in my closet. My great big walk in closet. Next to my gorgeous bathroom. Can you picture it yet? This is a good shot of the grading work they needed to do because of the slope on the land. Each step is about two feet to the next level. At the lowest spot, we'll have about five feet under the house…huge walk-space!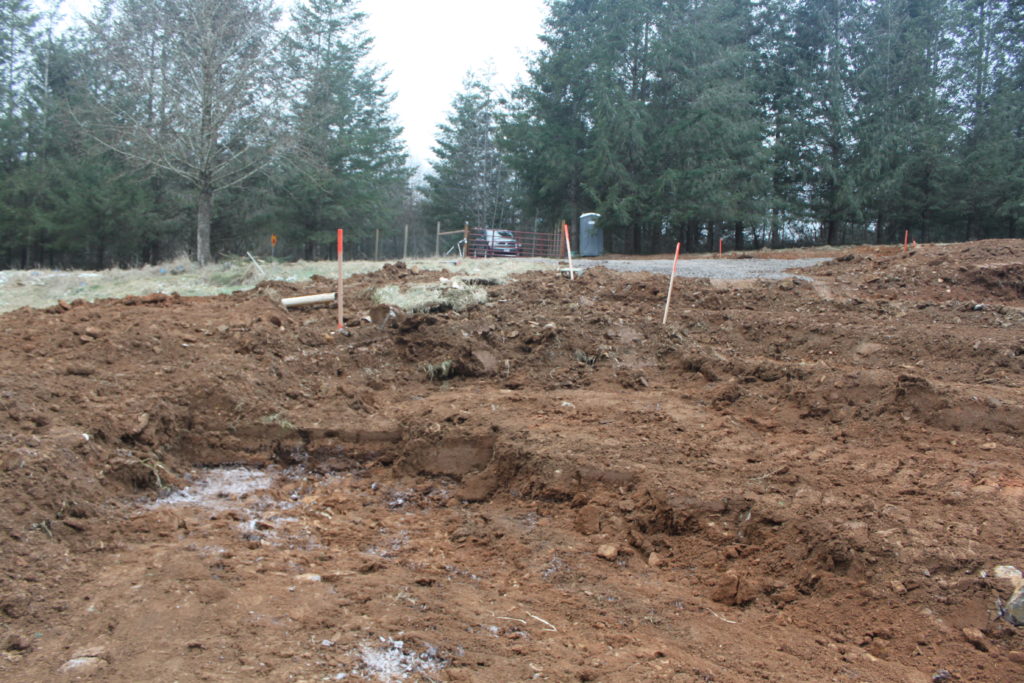 On the backside where the property slopes they needed to put a fence all around the construction area. We think this is to protect both the workers as well as the creek since it's considered a natural (and protected) habitat. Baseball is coming up for Matthew…this would make a great homerun fence! Score!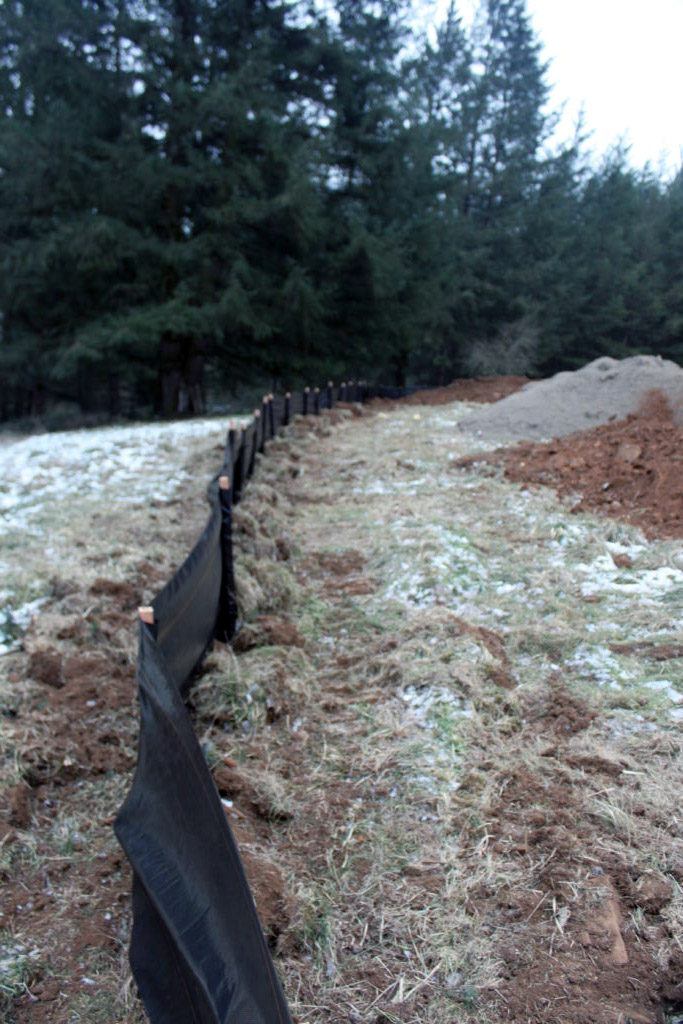 And here's a good view of everything!
Progress! Finally!
And then snowmageddon happened.