OK…I know we moved to the country but OH MY GOD the mud that happens 9 months out of the year…combined with the dogs…at least my floors are good at hiding it. Anyways, shortly after moving in, it became evident that we needed more outside non-mud space. And a place to BBQ, of course. Originally, we had planned out a deck off the dining room so it was time to finally get that started. Jim planned out all of the materials needed and dug holes for the supports. A few months went by. It snowed. Then it was summer. So we decided to hire someone to actually do it before the rains started again. Which meant we got a new deck in three weeks instead of three years. Ha!
The before (see the holes all covered with plywood?):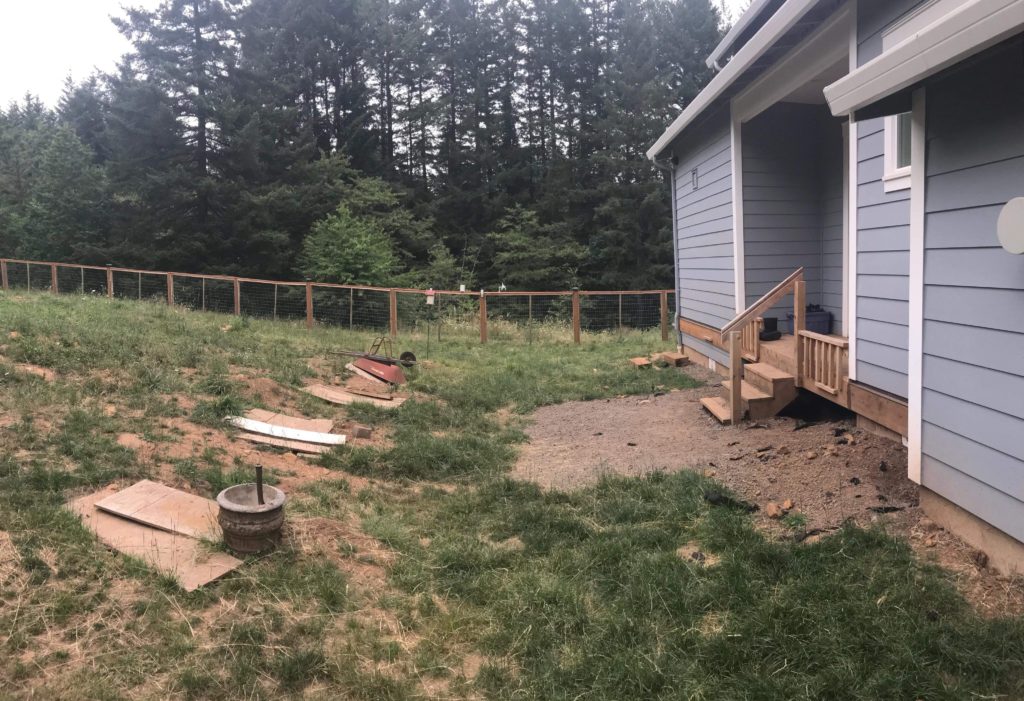 Getting Prepped
Even though we hired someone to build the deck, we wanted to make sure that we prepped the area to limit the weedage below the deck. So we bought this huge ass roll of weed blocker from a local company and had 3 yards of base rock delivered. We enlisted two whiney boys to help and a, a day later, it looked like this!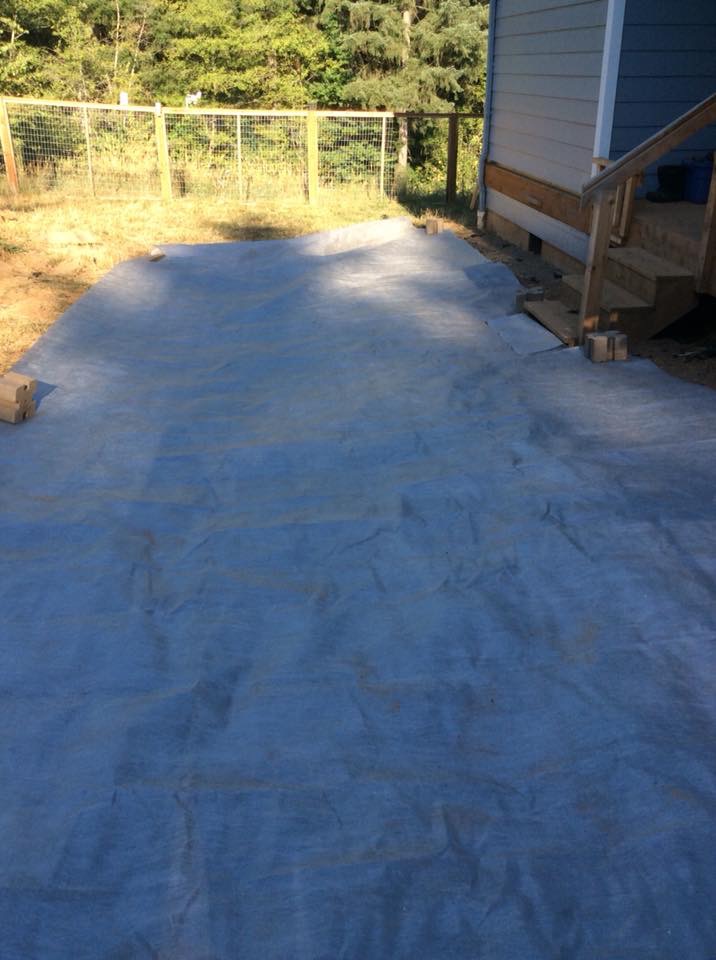 The first weekend, the deck guy just poured the footings using the holes we had already dug. Then the next weekend it was time for the framing. It was like magic not having to figure out how to do any of it.
Magic!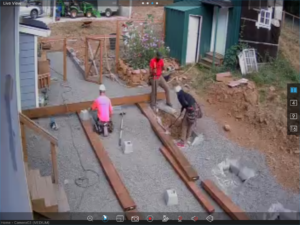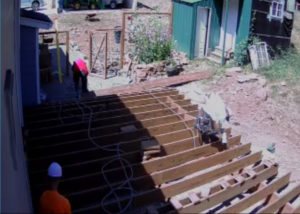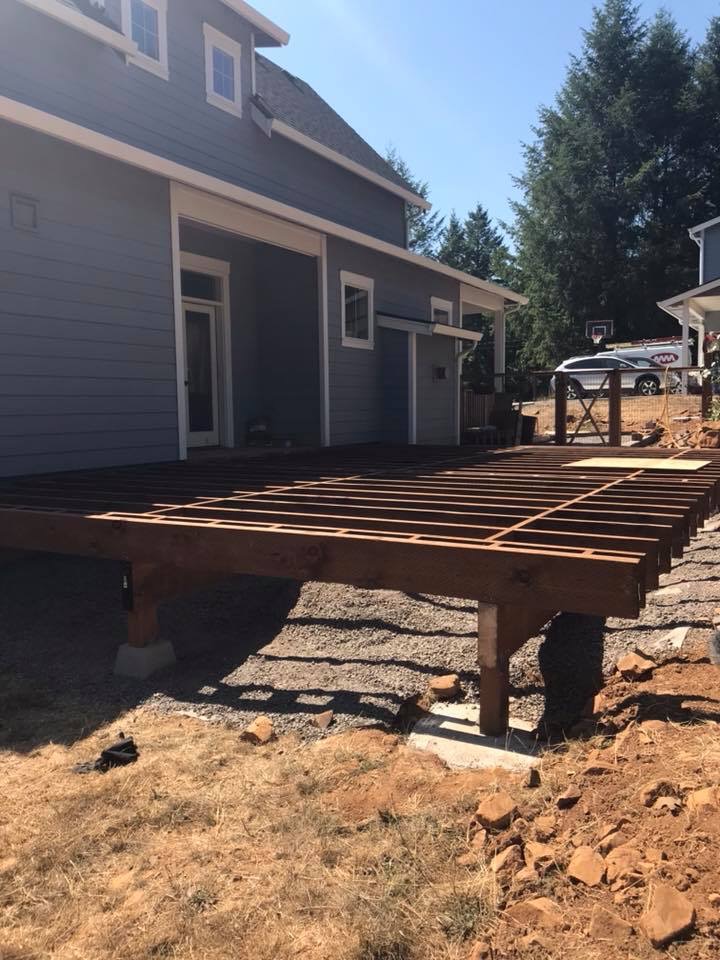 Sidenote: Archer is really dumb…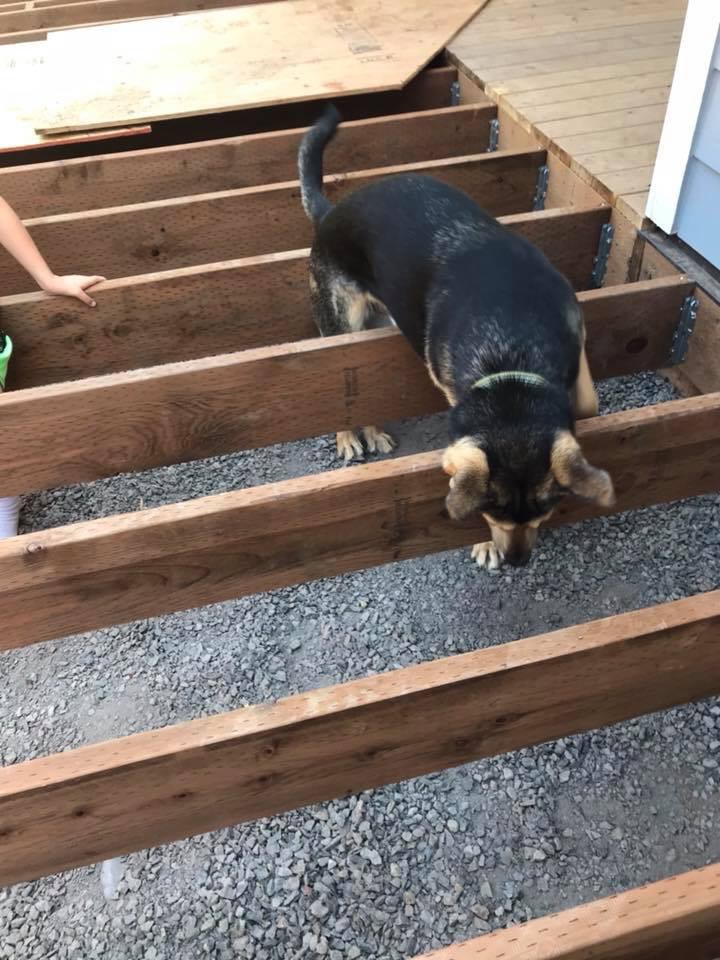 Then they came back the next weekend to finish! More magic! We decided on a composite decking instead of cedar to match the other two. We figured that it would hold up better to the weather and dogs…and mud.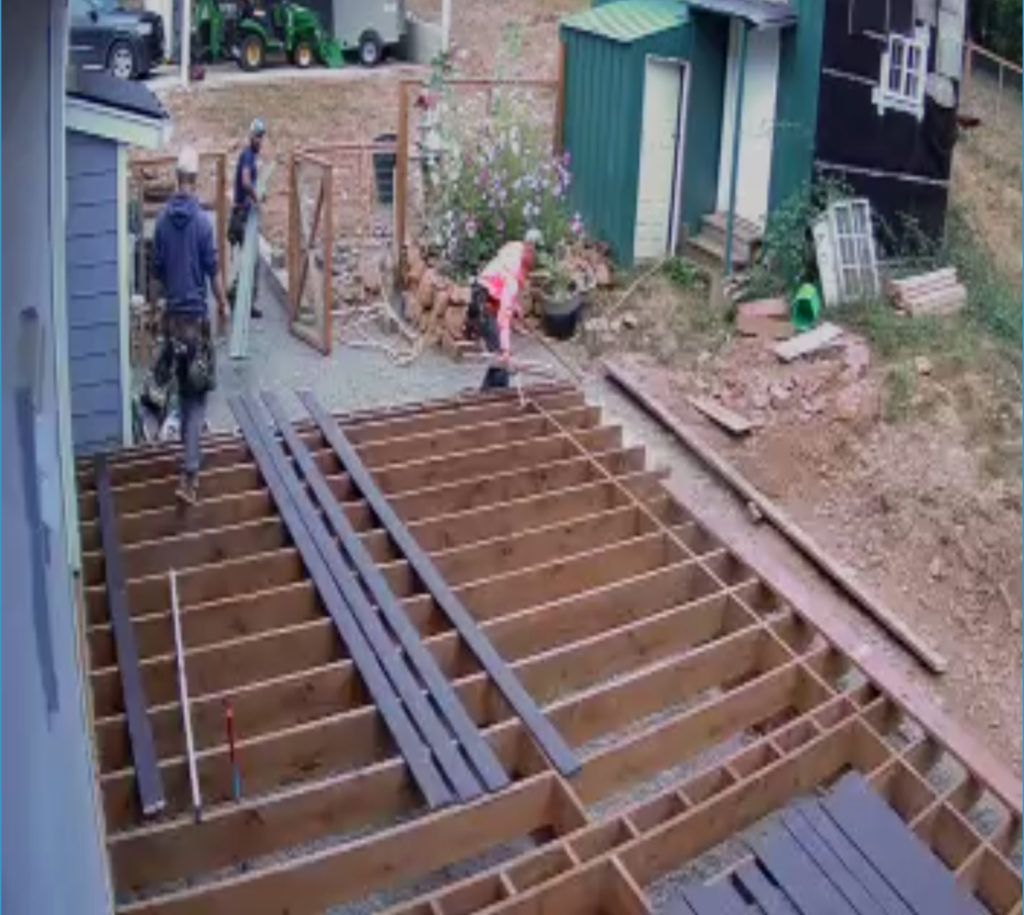 And then it was done. Huuuuuge ass deck.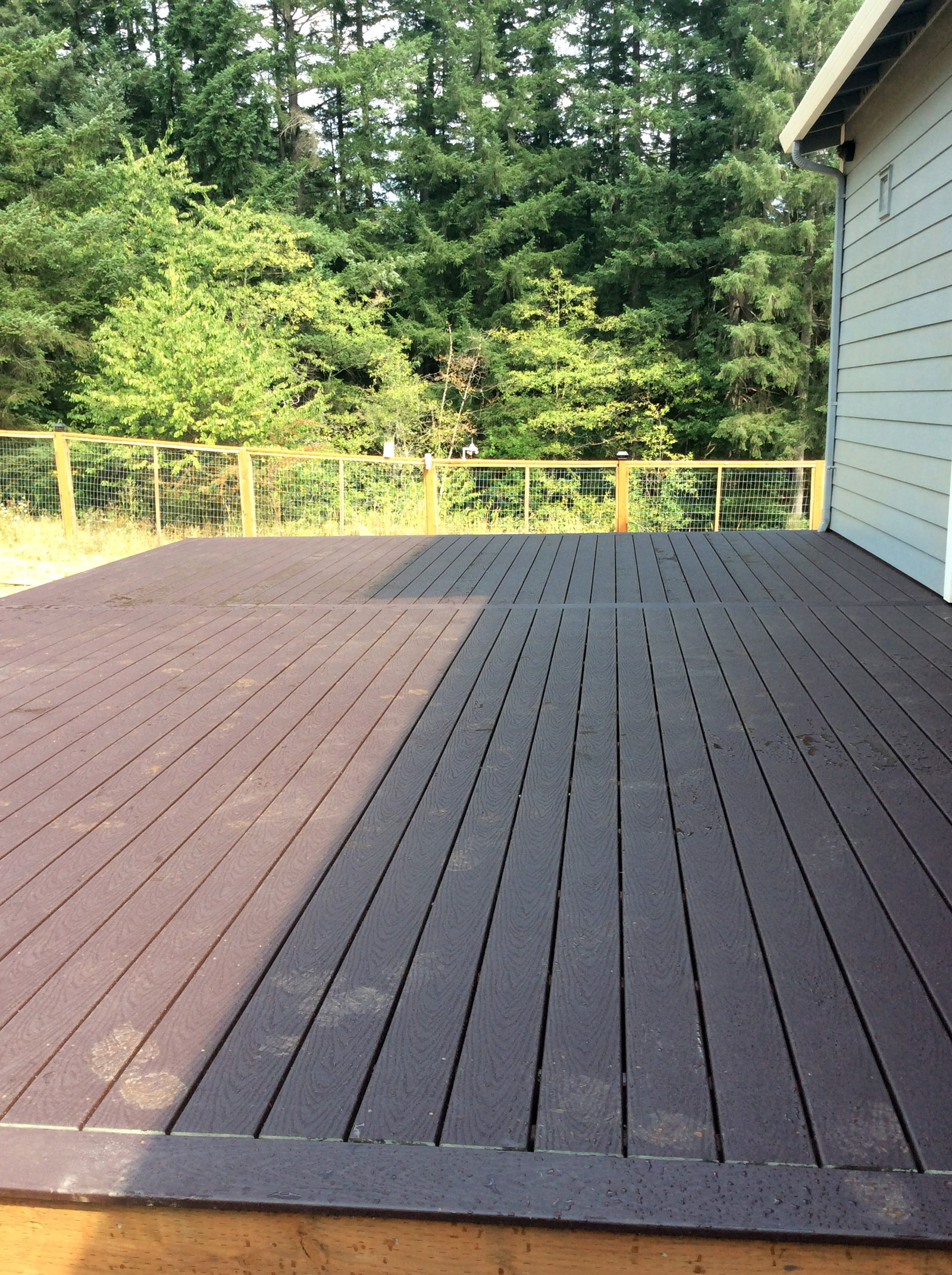 Well…almost done. We needed a railing so nobody falls off the edge. After buying a couple different ones, we settled on a cedar railing with black metal slats. We were able to install them ourselves and saved a bit of money there.
Ta Da!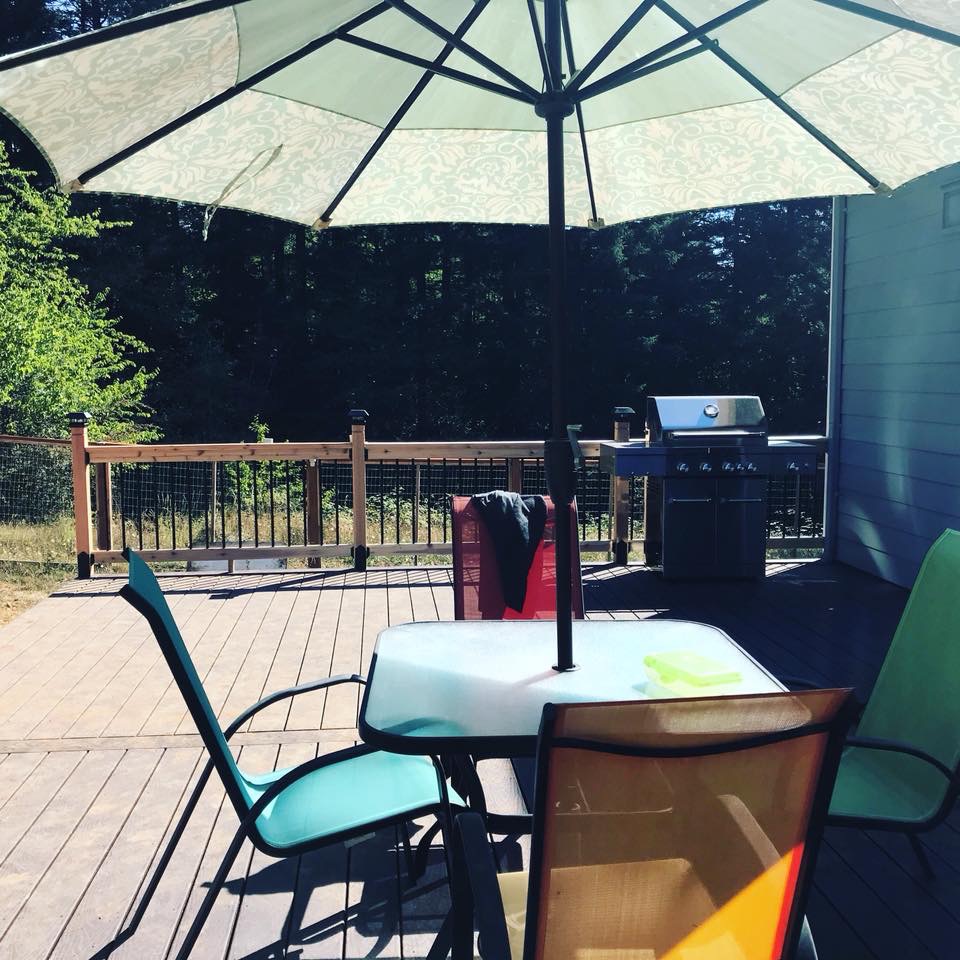 Oh did I forget to mention the awesome BBQ?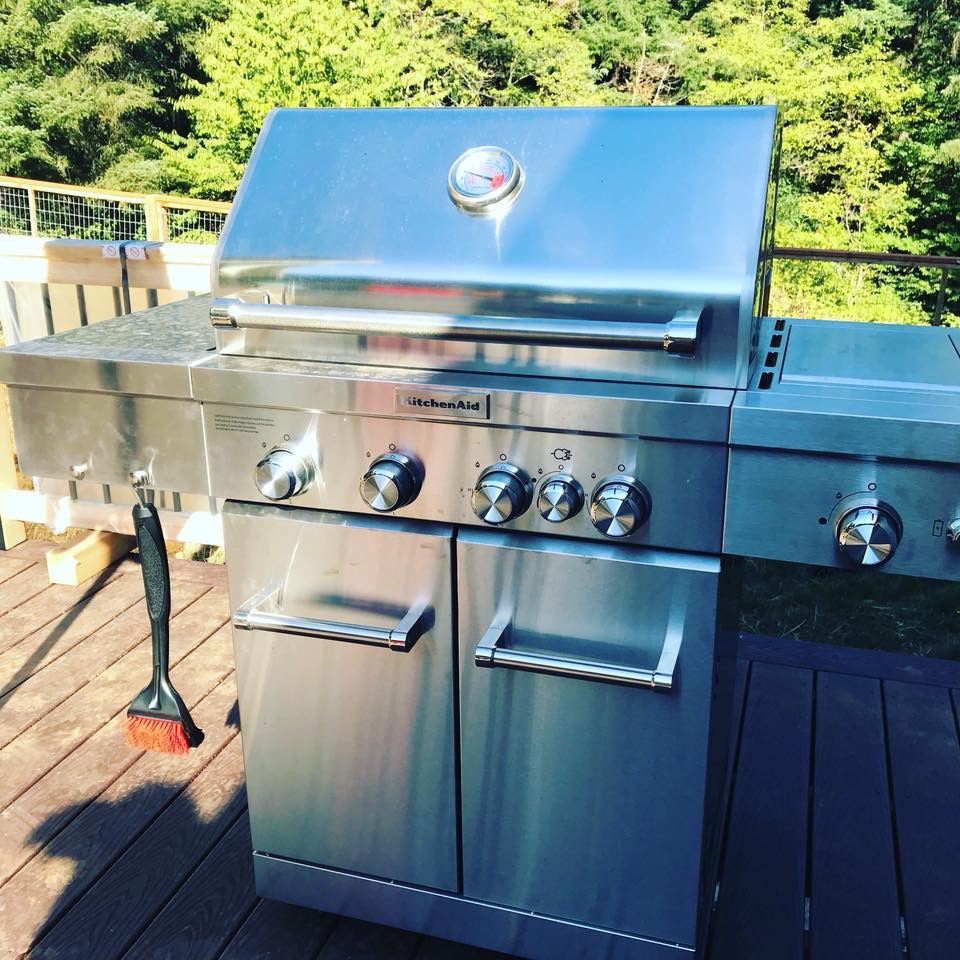 Yuuuuummmmmmmy BBQ. We missed you. Now to landscape all the things! Here's a sneak peak!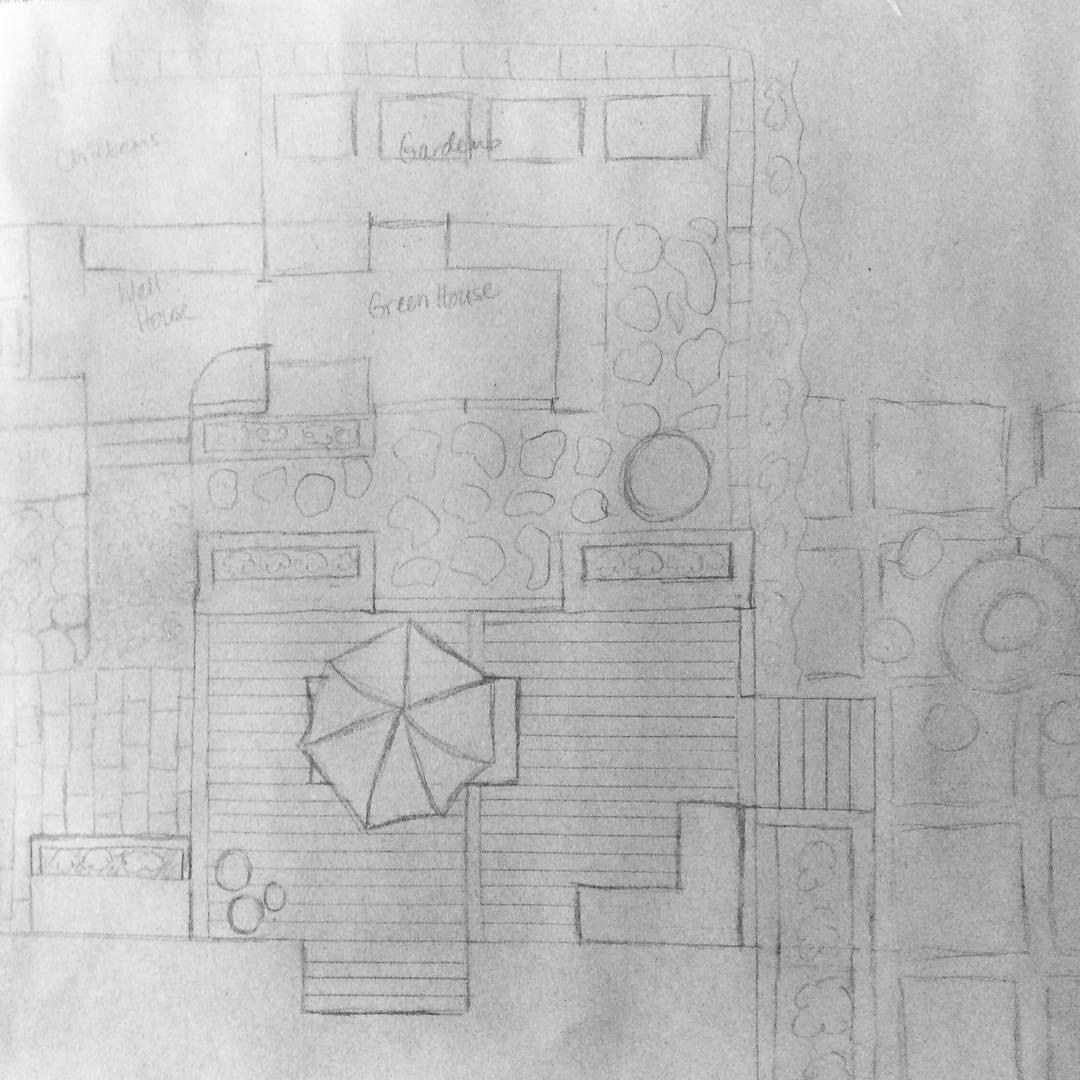 Only 9 months of rain before we can pick things up again!